News
How volunteering turned into an interview project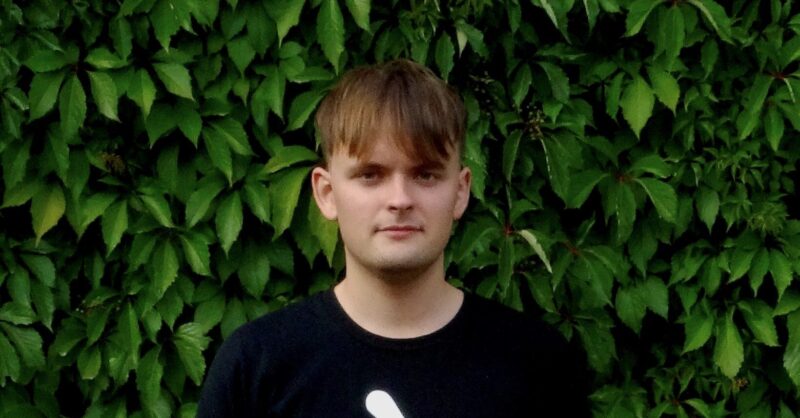 The Lithuanian Culture Institute is an open organisation and annually accepts interns and trainees from Lithuanian and foreign universities and volunteers sent by the European Solidarity Corps. The time they spend at the Institute ranges from 1 to 6 months. This initiative of providing internships and traineeships allows the staff of the Institute to share their knowledge with young people just starting their professional careers in the cultural field, as well as offers an opportunity for the staff themselves to learn new things and discover new angles on their daily activities.
Here we present an interview project of Jonas Balsevičius, a student of art photography at the University of the Arts London, conducted during his voluntary internship at the Institute. In it, Jonas talks to and presents to readers five Lithuanian photographers. We invite you to get acquainted with the project and the artists!
I am Jonas Balsevičius, a fine art photography student at the University of the Arts London. I see photography as a medium that has been generalised by the public but is more complex than most of us think. I try to combine this medium with others, finding new ways to present art and the process of creating it. I am interested in contexts around art, so my practice speaks about space and experiences rather than the art itself. Recently I became interested in the curatorial aspect of art, and this project is my first attempt at that.
Photography is a relatively new but very important medium in our culture. Besides being a form of art, it also became irreplaceable in our everyday life. When it first appeared as a way of documentation in the 19th century, the importance of drawing and painting began to fade, until they became mainly a way to produce art, even though these mediums had previously been used daily for various other purposes. Photography is currently facing a similar fate, where Artificial Intelligence and 3D rendering is becoming easier to use than photography and opening considerably wider possibilities. It is slowly replacing photography in the world of design, art and documentary. Adverts that showcase real-looking products are now created using computer programs, fashion models displaying clothing that we wear are created by AI, in some office. Meanwhile, the consumer of photography who was never before able to create professional visuals has now become a producer, able to generate masterpieces modified by automated systems that come built-in by default in our devices.
The purpose of this project is to showcase the photographer, the artist who uses craftsmanship and skill to create the visuals that we consume. It also aims to show why photography is still important and why it is not fully understood by the general viewer. The participants were asked some basic questions that would reveal their personality and their way of thinking. All of these photographers have one thing in common, that is the medium they use to express their creativity, even though their practices differ. They specialise in different branches of photography, from art to commercial work, that may seem very distant from each other. These interviews are meant to deepen the public's knowledge about the medium of photography and help understand it more as a form of art, rather than increasingly associating it with spam on the internet.
Please meet 6 Lithuanian photographers – Geistė Marija Kinčinaitytė, Vytautas Kumža, Darius Petrulaitis, Norbert Tukaj, Andrej Vasilenko, and Justinas Vilutis.