News
Interview Project: Geistė Marija Kinčinaitytė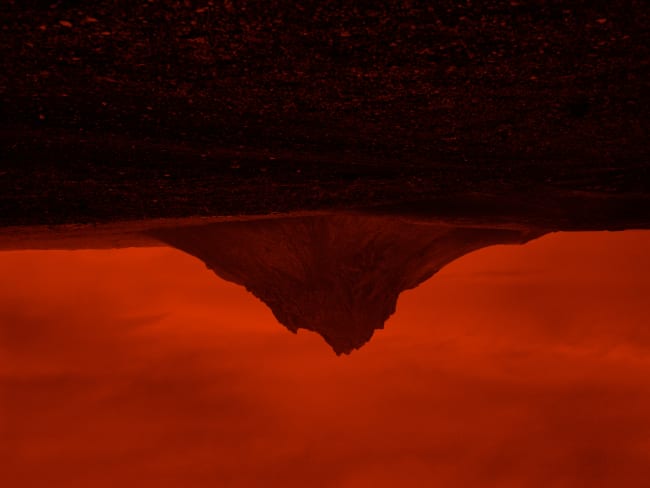 Geistė Marija Kinčinaitytė is an artist and researcher who calls herself an alien anthropologist. Her image-making practice is defined by encounters with the eerie, which is understood to be both the cessation of a comfort zone — whether self, human, habit, habitat, milieu — and alertness to a yet-to-be-identified presence. While mainly working in photography and video, she welcomes collaborations with other artists, composers and writers who share similar interests in exploring the unknown. She is currently undertaking her PhD in Film and Screen Studies at the University of Cambridge. https://geistekincinaityte.com
Jonas Balsevičius: What is photography to you?
Geistė Marija Kinčinaitytė: Photography interests me as a process that, since its invention, has accompanied our desire to embalm time. It is not only about reading the history of time but is itself considered as a material, taking place in servers that are storing captured moments as data – a material trace on the surface of Earth. I think about photography in terms of its planetary scale, which also absorbs data sent from outer space or other planets. It is encompassing both human and non-human elements together, cutting through spacetime and the planetary surface.
JB: What events have shaped your creative path?
GMK: Whether it is a personal or a global event, it always has an impact on my thinking about the subject matter I am working with or the ways I am approaching it. Perhaps the most significant event was my relocating to the UK, which opened me to the experience of being an outsider at a young age. Only a decade later can I see how it has shaped my practice, which keeps bringing me back to the same questions of belonging, alienation, and the unknown taking different forms. 
JB: Can you define your work in a few words?
GMK: Bursts of intensities, an enveloping colour, light, memory, texture, skin, fractures, fragmentation, surfaces, and landscapes are elements that make up my work and shape it accordingly. It sometimes seeps through the image surface and becomes an installation space, but in all instances, my work is defined by encounters with the eerie, which is understood to be both the cessation of a comfort zone — whether self, human, habit, habitat, milieu — and alertness to a yet-to-be-identified presence.
JB: Do you think that art and cultural education is important, and if yes, why and what is your personal experience with it?
GMK: Definitely. It opens you up to affective experiences that can reshape your relationship with the world and the other, which also opens up a question of what it means to be a human being. Especially now, art and cultural education is needed more than ever to keep the space of imagination open during the times when both cognitive, emotional and physical spaces are becoming increasingly controlled through enclosures and borders.   I went to the music and art schools in my teenage years, which provided me with beginner tools for entering the space of creativity. Since then, it has informed my thinking about the complexity of the world and ways of navigating it through images and sounds.
Interview Project is initiated and conducted by Jonas Balsevičius, a student of art photography at the University of the Arts London, during his voluntary internship at the Lithuanian Culture Institute. In it, Jonas talks to and presents to readers six Lithuanian photographers – Geistė Marija Kinčinaitytė, Vytautas Kumža, Darius Petrulaitis, Norbert Tukaj, Andrej Vasilenko, and Justinas Vilutis.