PROGRAMME
26 October
Theatrical performance
7:00 pm Trans Trans Trance
Directed by Kamilė Gudmonaitė, OKT / Vilnius City Theatre Theatre, LT
8:40 pm Q&A with actress and activist Aistė Diržiūtė
Trans Trans Trance
It all began with the theme of femininity, with the question 'What is a woman?' When the creators of the play discussed this, they realized that it was not enough to talk about women only, or about the stereotypes associated with them. They realized that it was necessary to leave femininity aside and move away from focusing on gender. Because Trans Trans Trance is an autobiographical play created by women, its authors have deliberately avoided the subject of masculinity because they want to share their personal experiences. They held no auditions. Director Kamilė Gudmonaitė simply decided to invite the only women in an actors' course, just as she herself was the only woman in a class for theater directors. When the creators of this piece began to talk with one another, they realized they had a lot to say. The play's director did not force the actors to be brave – this emerged naturally, given the subject matter. As they perform in the play, the women reveal themselves in a totally different light.
Concert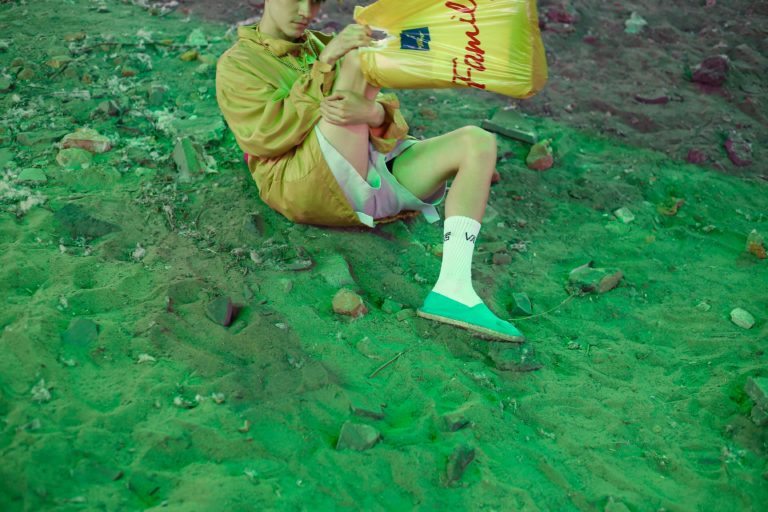 8:00 pm doors open; warm up by selector DJ Hìldå (LT)
9:00 pm Advanced sound acts:
Vilnius Energy, avantgarde rap (LT)
felicita, experimental pop (PC Music, UK)
Friday night will see two amazing electronic acts: Vilnius Energy from Vilnius and the London-based felicita (PC Music). Vilnius Energy is a duo consisting of the poet, avant-garde rap artist and copywriter Žygimantas Kudirka and the jazz and electronics musician Adas Gecevičius. The two artists will perform a new breed of electronics in hybrid English, Lithuanian and artificial languages, accentuated by striking visuals. The synthetic speech of Vilnius Energy will bring us to the evening's culminating event: a show by Anglo-Polish producer felicita (PC Music), based in London. Felicita will envelope you with choppy electronics, into a world of resembling something like 'an animated Pixar film, set in medieval Poland with its characters, stories and materials', that are all embodied in the pop beats of felicita. While the narrative Vilnius Energy is slightly ironic (their name borrows the title from the former state-owned, now privatized company Vilnius Energy), felicita is more sincere, yet similarly cryptic, creating abstracted 'Slavic aesthetics' by revisiting traditional Polish musical narratives and reviving them through his hyper cute hardcore beats.
27 October
5:00 pm Discussion: Art as a Hub of Sexual Tension
Participants: TBC
Dance performance
Choreographed by Ieva Kuniskis (LT/UK)
Two men, alone in the half-light of a private home. But whose home is it, and what's their story? Are they friends or neighbours, brothers or lovers? As they connect across a sparsely furnished room, their relationship seems confrontational yet warm, tender yet poisoned. Are we watching their memories of a fading past or their dreams for a brighter future?
They Live Next Door cuts open the twin veins of affection and dysfunction that run through male relationships today. A rich and gripping piece of physical theatre by Vilnius-born, London-based choreographer Ieva Kunikis that sold out its only previous London staging, this one-off performance is part of Rich Mix's weekend of contemporary arts and culture from Lithuania.
Commissioned by Swindon Dance
Supported by Pavilion Dance South West, The Point, The Mills Arts Centre, Bradford Theatre in the Mill, Laban Theatre
Produced by Spin Arts
Organizer: Lithuanian Culture Institute
Kindly supported by: Ministry of Culture of the Republic of Lithuania, Real Is Beautiful – Lithuanian Tourism Board, the Lithuanian Embassy in the UK
In partnership with: Rich Mix, OKT / Vilnius City Theatre, the Lithuanian Academy of Music and Theatre