Upcoming Fair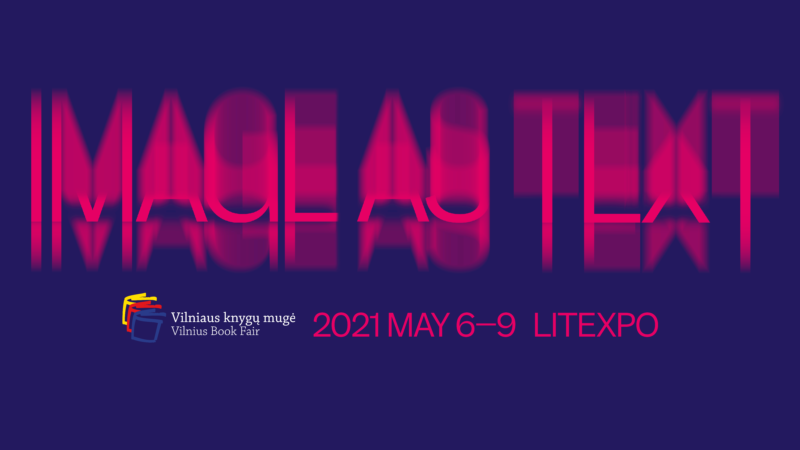 Since its start in the year of 2000, the International Vilnius Book Fair is the biggest and most important book fair in the Baltic countries. It is also the popular cultural event in Lithuania, and the main annual meeting place of publishers, authors and readers.
It gives a possibility to evaluate the whole publishing market of Lithuania and the neighbouring countries, and to get to know new names of the literary world.
It is also the popular cultural event in Lithuania,  the main meeting place of publishers, authors and readers. The main focus of the Fair is on books and cultural events, as well as on the possibility for authors to interact with their readers.
The 21st century has pulled us into a trivial cycle of high-speed information. We are immersed in a constant flow of images, pictures, videos, memes, social media ads, and heaps of other visual stimulation sources. An image is easily noticeable, and its message becomes clear within a fraction of a second.
Similarly, a text in a book has gradually taken shape of an image by appearing in comic books or graphic novels.
How is this increasingly visual development of information affecting our lives? What does it bring? How important is an image in a text and should it be important at all?
Vilnius Book Fair 2021 will offer its visitors texts and images in the context of Image as text unravelling through art exhibitions, live conversation and discussions, presentations of the best books and authors of the year.
What is special in Vilnius Book fair?
Young Readers' Book Hall –  all the novelties of children literature presented by Lithuanian and foreign publishers, as well as the space, where young readers can read, talk or play freely and meet their famous book characters or writers.  There you will find the Library Open, friendly and modern library created by the Lithuanian Librarians Association, devoted to reading and networking for young people. The Creative Space invites visitors of the Fair to take part in the creative workshops, with the famous artists and book illustrators from Lithuania and abroad.
Forum – the main area where serious discussions and intelligent conversations with well-known Lithuanian and foreign representatives of culture, art, business and science take place. The traditional Discussion Club invites to enjoy a cycle of deep and intellectual discussions.

Lithuanian National Television and Radio Hall is the event area, where Lithuanian National TV and Radio broadcasts the most interesting meetings with well-known guests of the Fair.
Music Hall.  It is the biggest music industry event in Lithuania to begin in Vilnius Book Fair 2015! The organizer – association AGATA.
The Book Cinema Hall. The screenings of the latest movies made after well-known novels, and documentary films about writers, poets and artists.