LITHUANIAN CULTURE FESTIVAL IN TEL AVIV 2019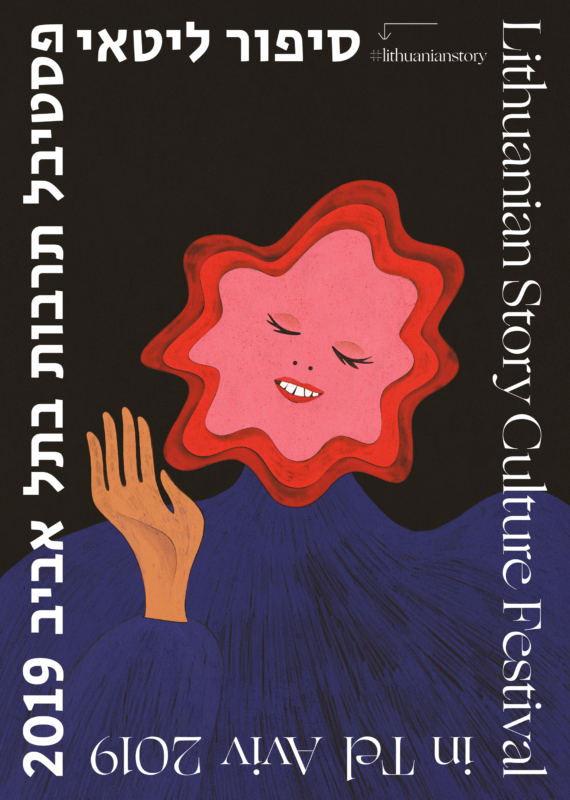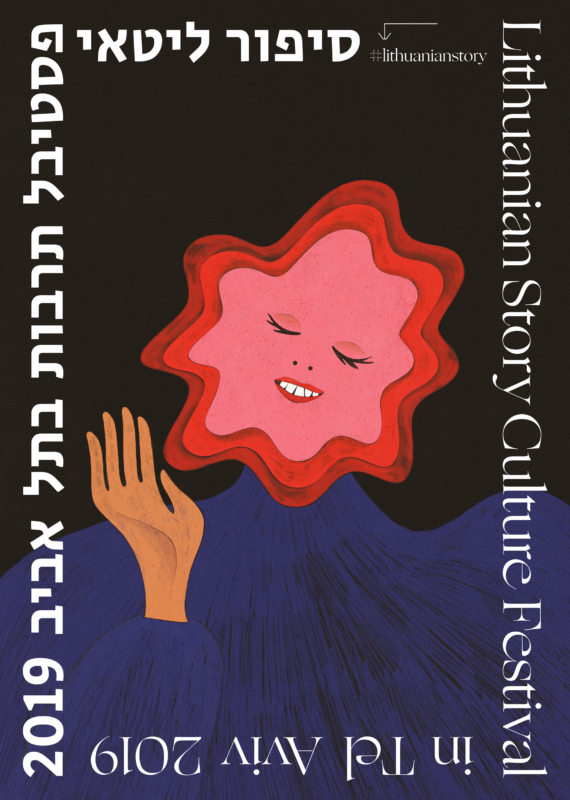 PRESENTATION OF THE PROJECT (please download here)

https://issuu.com/lithuaniancultureinstitute/docs/lithuanianstoryen
On 7 of March, never-sleeping, young and open Tel Aviv became a host to the largest to date presentation of contemporary Lithuanian culture, which will last until the end of May. "Lithuanian Story. Culture Festival in Tel Aviv 2019" aims to introduce Israel's audiences to Lithuanian artists from the fields of poetry, classical and contemporary music, performance, dance and film.
"For several years now, the Lithuanian Culture Institute has been successfully realising Lithuanian culture seasons in various countries. Such seasons allow us to present the spectre of contemporary Lithuanian art, develop sustainable partnerships with various institutions abroad and strategically grow audiences by planning targeted promotional campaigns together with communication partners who know their country's media sphere very well. In 2015, the Lithuanian Culture Institute represented Lithuania in Krakow; in 2016, it organised Spring and Autumn seasons in Ukraine; in 2017, Lithuania was a guest of honour at the international Leipzig book fair; in 2018, the institute realised even two large-scale international events – Baltic Countries Market Focus programme at London Book Fair and the Lithuanian art festival "Flux" in Rome. This year's activities will not finish with the "Lithuanian Story" in Tel Aviv – already as soon as June we will be telling music, photography, literature and illustrations stories in Lublin", said the Director of the Lithuanian Culture Institute Aušrinė Žilinskienė.
"Lithuanian Story" in Tel Aviv started from the wish to collaborate with important cultural institutions in Tel Aviv, such as Tel Aviv Museum of Art, Suzanne Dellal Dance and Theatre Centre, "Teder" music club and Felicja Blumental International Music Festival, as well as establish long-lasting links between local and Lithuanian artists. We believe that this will be the first and definitely not the last time that our partners in Israel will present artists from Lithuania. The thought to gather various projects under the "roof" of one festival occurred when seeking greater visibility for a number of events in such an entertainment-saturated city as Tel Aviv. The great variety of events will enable Israelis to recognise and get to know Lithuania as a country of culture and contemporary arts, the way they probably haven't known it before", stated the Lithuania cultural attaché in Israel Elena Keidošiūtė.
The opening event of the festival was dedicated to the national poet of Israel who was born in Kaunas Leah Goldberg (1911-1970) and took place in Beit Bialik, a memorial house of Hayyim Nahman Bialik who is regarded as the pioneer of contemporary Hebrew poetry. Literary researchers presented the newly published L. Goldberg's poetry collection and analysed her creative connections to her home country Lithuania and the city of Kaunas. Two Kaunas-born poets, Indrė Valantinaitė and Lina Buividavičiūtė, read their work and translations of Leah Goldberg' poems into Lithuanian, reflecting on the commonality of their poetic origins. They were also joined by Israeli poets.
On 26 March, "Lithuanian Story" continued in the language of music: Felicja Blumental International Music Festival hosted the chamber choir "Aidija", which performed a programme of pieces by Lithuanian composers, and Andrius Žlabys with a piano recital. Completing the musical programme was a concert by the Israel Chamber Orchestra conducted by Giedrė Šlekytė, chamber choir "Aidija" and the virtuosic accordion soloist Martynas Levickis, which featured musical pieces by Bronius Kutavičius, Raminta Šerkšnytė and Arvydas Malcys, as well as opus by Wolfgang Amadeus Mozart and George Friedrich Handel.
On 16 April, Tel Aviv Museum of Art welcomed audiences to an evening of performances by the performance and sound artist Lina Lapelytė "Candy Shop and Other Dances". It invited the public to as many as three performances – "Candy Shop – the Song", "Pirouette" and "Ladies", which at the end was discussed by their author L. Lapelytė and the Curator of Contemporary Art at the Tel Aviv Museum of Art Ruti Direktor. The discussion circled not only around the work that have just been performed but also around L. Lapelytė's, Vaiva Grainytė's and Rugilės Barzdžiukaitė's opera-performance "Sun and Sea: Marina" which was presented in Lithuania's pavilion at this year's Venice Biennial.On 4 May, "Lithuanian Story" turned towards contemporary indie and electronic music scene. Performing in cult Tel Aviv clubs "Teder" and "Alphabet" within the "Vilna Connection" events was DJs Manfredas, "12 inčų po žeme" and V. (Vidmantas Čepkauskas ), Lithuanian bands "Maps", "Shishi" and the Israeli band "Red Axes".
23-25 May became the first weekend of the Lithuanian contemporary dance, organised by the Lithuanian Culture Institute in collaboration with the Lithuanian Dance Information Centre – it took place in Suzanne Dellal Center for Dance and Theatre.
Over these three days, knowledgeable audiences were shown four performances in the halls of the centre that is regarded as the world dance Mecca. The Lithuanian dance story began with Šeiko Dance Company's performance "Four Seasons", in which four dancers of different generations and performing styles created a harmonious dialogue with Antonio Vivaldi' music performed by Klaipėda violin quartet (choreographer Agnija Šeiko). The performance by the choreographer Vilma Pitrinaitė "Somaholidays" analysed various forms of contemporary escapism in the rhythm of 120 beats per minute, while the performance "Game Changer" by Kaunas dance theatre "Aura" (choreographer Birutė Letukaitė) also relied on live music on stage (composers Antanas Jasenka and vocalist Ilja Gun), in addition to sculptural costumes created by the Dutch artist Guda Koster, to create a story about restriction and liberation. The Lithuanian dance story in Tel Aviv finished with a performance by the Vilnius city dance theatre "Low Air" entitled "Game Over" (performance authors Laurynas Žakevičius, Airida Gudaitė, Lauryna Liepaitė, Adas Gecevičius) in which movement, music and image play with imagination and dreams.
"Lithuanian Story" in Tel Aviv concluded with documentary films. In collaboration with the Lithuanian Film Centre, a documentary "Animus Animalis (a story about People, Animals and Things)" directed by Aistė Žegulytė was screened as part of the festival "Docaviv". A special screening of this film about taxidermy as a metaphor of man's approach to nature was held in the Steinhard Museum of Natural History.
The festival was organised by the Lithuanian Culture Institute together with the Lithuanian cultural attaché in Israel Elena Keidošiūte, and supported by the Ministry of Culture of the Republic of Lithuania, Lithuanian Council for Culture and the Embassy of the Republic of Lithuania in Israel.