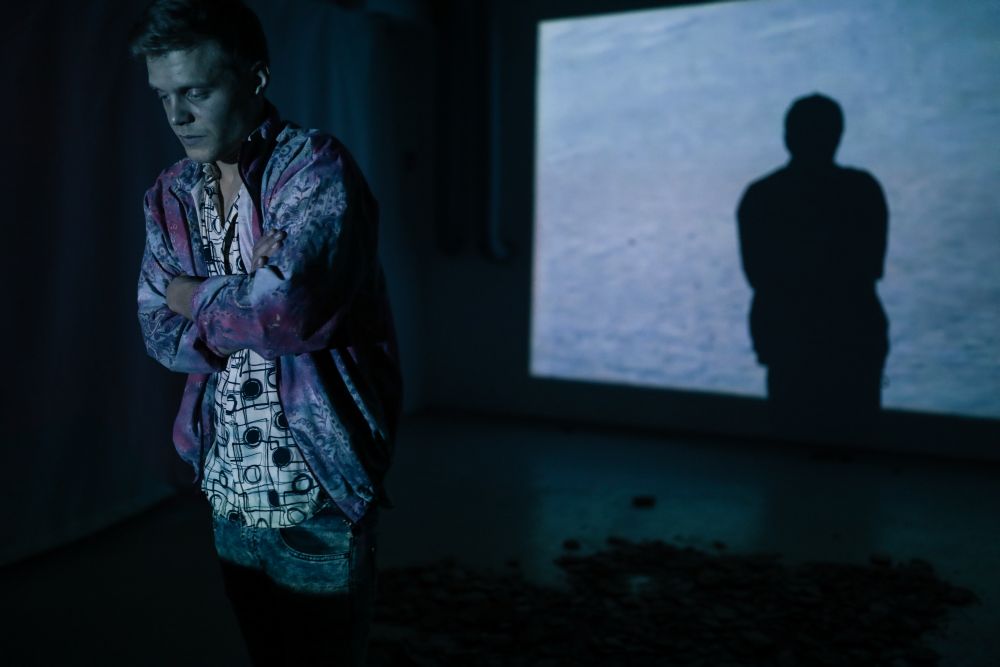 The actor and director Paulius Markevičius born 1989) studied acting at the Lithuanian Academy of Music and Theatre, graduating with a BA in 2012, followed by an MA in 2014. Since 2011, he has acted in productions by various directors, starred in films, and directed stage plays.
Markevičius' directorial debut was a stage play based on the novella 'Sacrifice of a Bull' by the Lithuanian writer Romualdas Granauskas, which he put on at the Meno fortas theatre of his teacher Eimuntas Nekrošius. This emerging director has so far created seven productions. Alongside several traditional stage plays, another of his creative directions is becoming apparent, the search for new forms, for a different way of communicating with audiences, and the possibility for direct dialogue. Markevičius' productions Two and a Half Minutes (Dvi su puse minutės, 2016), (with the playwright Birutė Kaustinskaitė, the installation artist Eglė Lekevičiūtė, and the Katarsis 4 saxophone quartet) and Alberai, WRU? (2017) stand out precisely because of these features, experiences that are created for the audience.
The latest work by the director is the mono-play for one viewer Alberai WRU? (2017), created as an exploration of the limits of mundane absurdity. The French existentialists Albert Camus and Michel Gallimard are listed as co-authors of this work, which offers viewers a tailored experience of death and rebirth.