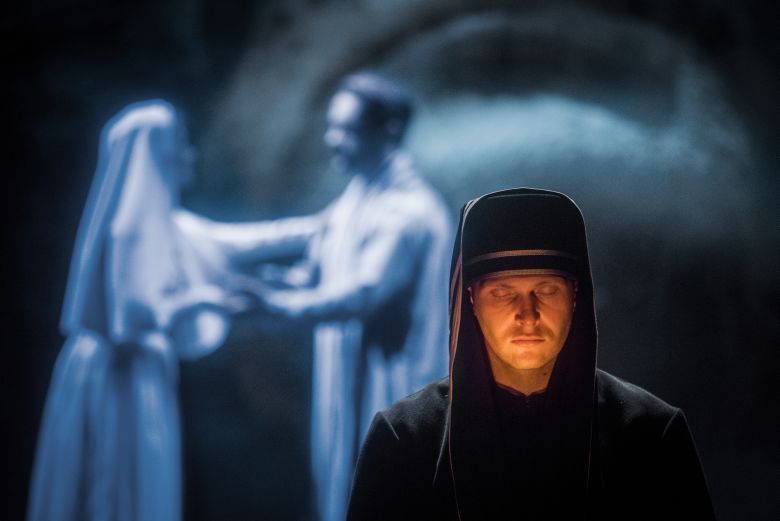 Jonas Vaitkus (born 1944), a teacher of theatre and film directors, and winner of the National Prize for Culture and Art, can easily be called the most productive Lithuanian director. He has directed over 80 drama and opera productions in various theatres in Lithuania and abroad, and five films. Vaitkus gained his degree in directing at the State Institute of Theatre, Music and Cinematography in Leningrad (St Petersburg), followed by a two-year higher course for scriptwriters and film directors in Moscow. The director has worked as artistic director at the Šiauliai Drama Theatre, the Kaunas State Drama Theatre (now the National Kaunas Drama Theatre), and the Lithuanian State Academic Drama Theatre (now the Lithuanian National Drama Theatre), and currently holds the position of professor at the Lithuanian Academy of Music and Theatre. He has been head of the Russian Drama Theatre of Lithuania since 2008.
Vaitkus' creative work is best characterised by an active stance on social issues, and the search for innovative creative form. In interpreting classic works of literature and contemporary dramaturgy, he raises questions about human existence and social ethics.
Vaitkus' drama productions have been put on in Germany, Scotland, Georgia, France, the USA, Poland, Italy, Finland and Russia. He has won the Lithuanian National Prize for Culture and Arts, the Golden Fleece Award in Tbilisi, Georgia, the Scotsman Fringe First award in Edinburgh, the St Christopher award for best director of the year, four Golden Cross of the Stage awards (2004, 2007, 2008 and 2013), and the Borisas Dauguvietis Earring award (2012).
Teaching is an important part of Vaitkus' activity. As well as the Lithuanian Academy of Music and Theatre, he has taught acting at Emerson College in the USA, at Norway's Staten Teater, at the Theatre Academy in Helsinki, Finland, at the Danish National School of Performing Arts in Copenhagen, and the National Academy of Theatre Arts in Krakow in Poland.
The latest production by Vaitkus at the Russian Drama Theatre of Lithuania is The Pharisee Saul's Seven Fridays (Septyni fariziejaus Sauliaus penktadieniai, 2016) based on the play by Aleksandr Andreyev. The production raises the same questions as the writing: what is God and what is human. These core questions about human existence are contemplated through the destiny of St Paul. The creators of this production, Rimas Sakalauskas, who created the video projections, and the composer Rita Mačiliūnaitė-Dočkuvienė, won the Golden Cross of the Stage award.