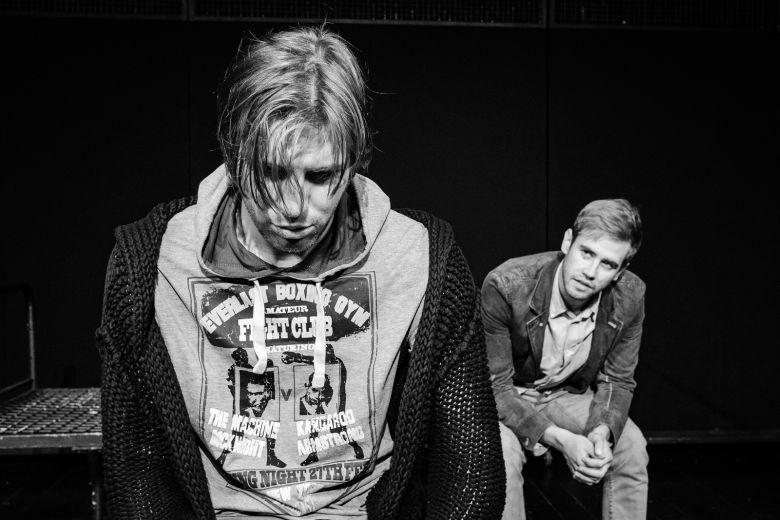 The director and educator Gintaras Varnas (born 1961) belongs to the first generation of directors of independent Lithuania. He received his BA, MA and PhD in directing from the Lithuanian Academy of Music and Theatre. In 1988, Varnas established Shepa Theatre, a political puppet theatre with a distinctive language of grotesque, which was unprecedented on the Lithuanian scene, and ran for four years. He has been working as a freelance director in Lithuania and abroad since 1989. Between 2004 and 2007, Varnas was artistic director at the Kaunas State Drama Theatre, following which he established the independent theatre Utopia in Vilnius in 2007, which he has run until now. He is an associate professor at the Lithuanian Academy of Music and Theatre, and teaches acting and directing.
Varnas has created over 40 drama and opera productions. His style was formed by memorable and often eccentric interpretations of works by Federico Garcia Lorca, Pedro Calderon de la Barca and Albert Camus. The Baroque style is probably closest to his aesthetic sensibility, connecting refined visual expression with metaphysical layers of stage reality. The wish to analyse the dark side of man through poetic collages, avoiding brutality, is characteristic of his interpretations of contemporary theatre writing (Jean-Luc Lagarce, Marina Carr, Dea Loher).
The director's productions have been shown in Estonia, Latvia, Poland, Slovakia, Russia, France, Norway, Canada and the USA. Varnas has been awarded numerous prizes and awards for his creative output, including the Lithuanian National Prize for Culture and Art, and as many as four Golden Cross of the Stage awards (2004, 2005, 2009 and 2015).
One of Varnas' latest productions is The Pillowman (Pagalvinis, 2017), based on Martin McDonagh's play, staged at the Kaunas City Chamber Theatre. Starting as a mysterious and dark criminal story, the play turns into a macabre neo-gothic thriller. In it, Varnas remains faithful to visual, theatrical theatre. Four actors perform in the play, and use puppets and masks made by Julija Skuratova and operated by the actors themselves.