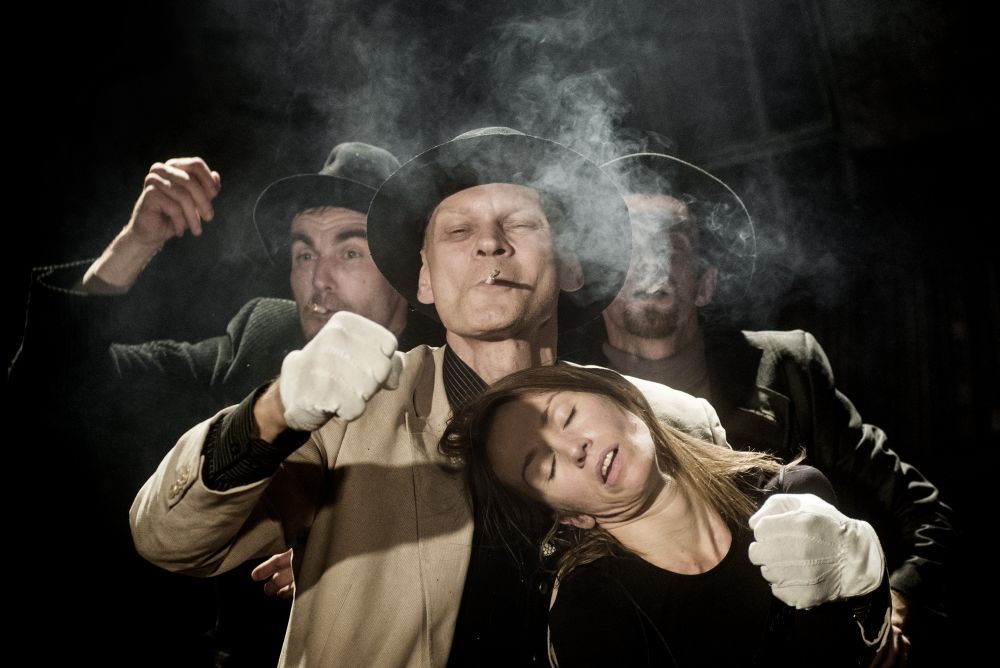 Arguably the most important Lithuanian theatre and opera director of the second half of the 20th century, and a laureate of the National Prize for Culture and Art, Eimuntas Nekrošius (b. 1952) was the first Lithuanian director to achieve international acclaim. His theatre-studio Meno fortas, established in 1998, shows several dozen productions in different countries every year, and has visited all the continents. The director has won numerous national and international awards for his directorial work.
Nekrošius obtained a degree in directing from the Russian Institute of Theatre Arts (GITIS) in Moscow in 1978. His 1980s productions, such as The Square (Kvadratas, 1980), Pirosmani, Pirosmani … (1981) and Chekhov's Uncle Vanya (1986), became legendary, and made the director famous. 'This Nekrošius must be a genius,' Arthur Miller is known to have said after seeing some of the director's performances in 1986. This was the period when Nekrošius burst on to the international scene. Metaphorical images conveying universal ideas of human existence, and the individual yet archetypal language of theatre, are characteristic of Nekrošius' auteur's theatre. The most important of his works are based on Chekhov and Shakespeare. He is able to transform literary works into unique theatre experiences. His Shakespeare trilogy of Hamlet (1997), Macbeth (1999) and Othello (2000) brought him great international fame.
Nekrošius has been awarded the Cross of Commander of the Order of Lithuanian Grand Duke Gediminas, and the Grand Cross of Commander of the Order for Merit to Lithuania. He has also received the prestigious Europe Theatre Prize for New Theatrical Realities (1994), and the International Stanislavsky Fund Award for valuable contribution to the development of world theatre (2001), four Golden Mask awards (1997, 1999, 2003, 2004), and the Golden Cross of the Stage award.
The repertoire of Meno fortas currently consists of five productions by Nekrošius: The Idiot (Idiotas, 2009) after Dostoyevsky's novel, The Divine Comedy (Dieviškoji komedija, 2012) and Paradise (Rojus, 2013) after Dante's narrative poem, The Book of Job (Jobo knyga, 2014), and A Hunger Artist (Bado meistras, 2015) based on the story by Franz Kafka.
The latest production at Nekrošius' Meno fortas is the result of improvisations by the director and actors on the theme of Kafka's short story. The director does not let any meaningful thought, sentence or word escape, and suggestively immerses actors in the very heart of the story with openly theatrical means, allowing the audience not exactly to understand but rather feel with their whole heart what the creator experiences at moments of glory, and how he fights for his idea. Self-irony and subtle humour are plentiful in this play.