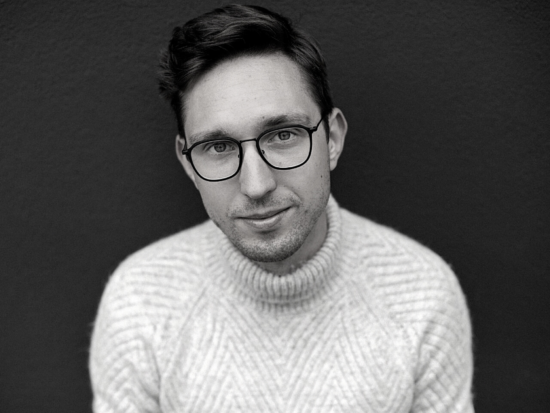 Children's book author Benas Bėrantas (b. 1989), just like many other children's authors, doesn't restrict himself to writing. His brain operates on twin tracks – creative and managerial. After obtaining a degree in publishing from Vilnius University, he enriched his experience at Nieko rimto children's literature publishing house where he worked for five years. He is now living his dream of being a literary agent. He is the only independent agent of children's literature in Lithuania. He participates actively in Bologna, Frankfurt, London and other international book fairs. He doesn't identify as a writer but rather as a person who writes. When composing texts for picture books, he sees images in his mind and tries to make the story inspired. "A good picture book can go beyond age limits and become an inspiration to everyone". His collaboration with the talented artists and graphic designers Vilija Kvieskaite and Tania Rex has built the bridges of success – the picture books are popular and have been translated into other languages. 
Riešutortas Nut Cake, illustrated by Vilija Kvieskaitė. Vilnius: Nieko rimto, 2017, 33 pp 
Baubaimė Bugbearfear, illustrated by Vilija Kvieskaitė. Vilnius: Nieko rimto, 2018, 33 pp 
Mamma Squirrel has been gathering nuts for one very special occasion. If you take only ONE, nothing bad will happen, right? Well, maybe TWO. Or THREE. Oops. If someone asks, it was the fox, okay? Two friends – Tricky the squirrel and Cherry the raven – give in to temptation and eat all the nuts that Mamma Squirrel has so carefully put away for that special occasion. When Mamma Squirrel sees what has happened, the squirrel and raven lie, saying it was the fox who took the nuts. On the evening of Tricky the squirrel's birthday party, there is no nut cake to bring everyonejoy. This is a delicious tale about first lessons, two friends and, of course, a cake. 
In the second book of this series, the little fox and the raven toss a ball out the window but are too afraid of the monsters hiding in the dark to go and fetch it. Come the morning, however, the ball is long gone, so the two friends set off to find it. Their hunt drags on into the approaching darkness of night… What will the two friends do in the dark? The young illustrator Vilija Kvieskaitė creates a harmonious visual narrative, combining large compositions with individual drawings, fonts, and portraits of each character. 
Vilija Kvieskaitė (b. 1988) is a graphic designer. She works at the Užupis Art In-cubator in Vilnius and is engaged in design, making various accessories like brooches of forest animals and, of course, illustrating books for children. Nut Cake and Bugbear-fear are her first picture books.