Publications
Best Lithuanian Books for Children and Young Adults 2011–2016 Selection of the Lithuanian Section of IBBY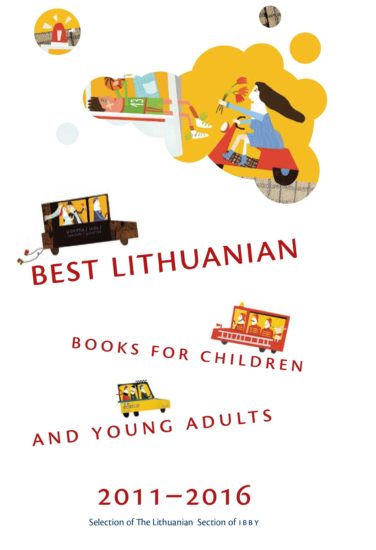 This catalogue presents the most significant and notable books for children and young adults, created by Lithuanian authors and illustrators between 2011–2016. Most of them have earned awards and prizes: the Lithuanian section of IBBY awards for the year's best creators, the Children's Literature Award from the Ministry for Education and Science, the National Children's Literature Competition, the Teen and Youth Literature Competition, the "Book of the Year" event et al.
The catalogue presents picture books, children's literature, young adult literature, poetry books and non-fiction books.
You can download publication here
Authors, Editors
Text authors Roma Kišūnaitė and Jolita Liškevičienė
Year of publication:
2016
Language:
English
Translators:
Olga Lempert
Editors:
Joseph Everatt
Size:
111 p.
ISBN:
978-609-8015-55-3
Edition:
500
Extra info:
This publication is not for sale