News
CALL FOR APPLICATIONS: 2022 ENCATC Research Award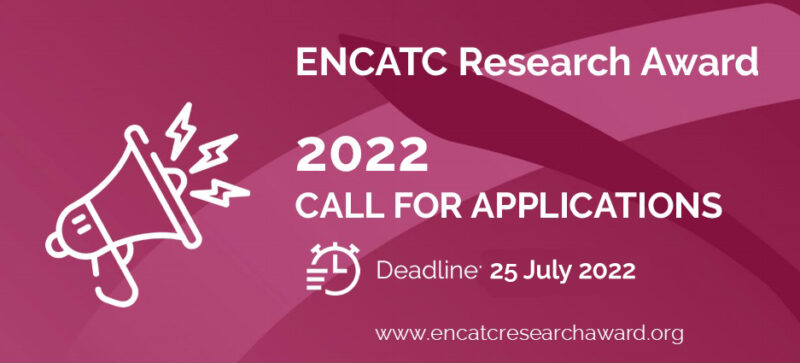 Deadline: 25 July 2022 at midnight (CEST)
ENCATC, the leading European network on cultural management and policy, has launched the call for applications for the 2022 ENCATC Research Award on Cultural Policy and Cultural Management.
Now in its 9th year, this prestigious Award recognition aims to stimulate academic research in the field of cultural management and cultural policy with an emphasis on its applied implications. The ENCATC Research Award also has the ambition to contribute to the process of creating a network of scholars who are competent in doing ground-breaking research projects in cultural policy and cultural management.
For this Research Award, a very broad definition of culture is used, going from the arts, heritage and culture and creative sectors. Doctoral thesis submitted to the call should be related to the domain of cultural management and or policy and must have been recently successfully defended (up to 2 years after completion of the thesis) by an emerging researcher from anywhere in Europe and the rest of the world.
An international Jury will evaluate the applications and select the 3 finalists. The winner will be selected and announced at the occasion of the ENCATC Research Award Ceremony to be organised on the 17th of October in Antwerp, in the framework of the 2022 ENCATC Annual Congress in Brussels.
Granted each year, the Award consists of the winning doctoral thesis being published in the Cultural Management and Cultural Policy Education Book Series, a series of publications specialising in topics related to cultural management and cultural policy. The ENCATC Book Series is now edited by the leading academic publisher Routledge, and its international dissemination is thus ensured by this international publishing group.
Learn more about the open call and how to apply: https://www.encatcresearchaward.org/2022-edition/call-for-applications/