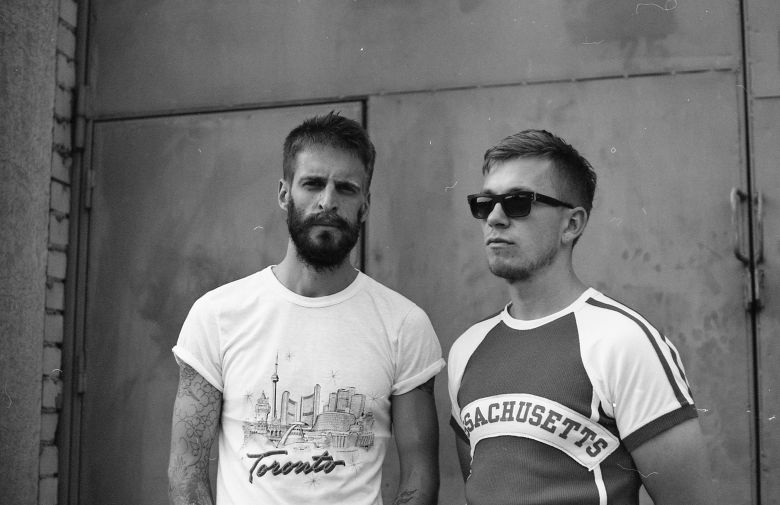 If you need a formal reason why Freaks on Floor should definitely be part of this overview, let us just mention the fact that the band is the proud owner of a Best Rock Act Award presented by MAMA (the Lithuanian version of a Grammy). In fact, they have won it not once, but three times (the latest victory came in 2016). Awards and accolades just prove what thousands of Lithuanian festival-goers already know: this is a band with unparalleled drive and energy.
Formed in 2007, Freaks on Floor immediately went on to win a local Eurorock competition. Two years later, their debut album Freaky Wonder put them on the list of 'musicians to watch if you don't want to feel hopelessly out of touch'. Their sophomore album Hello Girls! (2011) was praised for both the songwriting and the sound. It was recorded in a chapel (another example of the band's unconventional thinking). It stressed the trio's persistence: to continue mixing this salad of British and American rock influences until there is no one left who will not taste it. The third album Life was released in 2015, followed in 2016 by Waves, the band's strongest and most interesting effort, according to numerous critics.
Mixing elements of classic 1970s rock, funk and even gospel, Freaks on Floor created their definitive statement (as of this moment, because they are already working on a follow-up). The lead singer Justinas Jarutis (quite a character, he has dabbled in everything, from being a bartender to making surfboards) released a pop-and-country-infused debut solo album in January 2018. However, the band did not split up. After playing in the Lithuanian capital's biggest arena (last year) and celebrating their tenth anniversary, these dudes are looking for new territories to conquer. They have tunes, they have style, they have ambition. It is only a question of time.
Stream/download this: Star / Body & Soul / Feelings