Music
Giedrė & Jazz Miniatures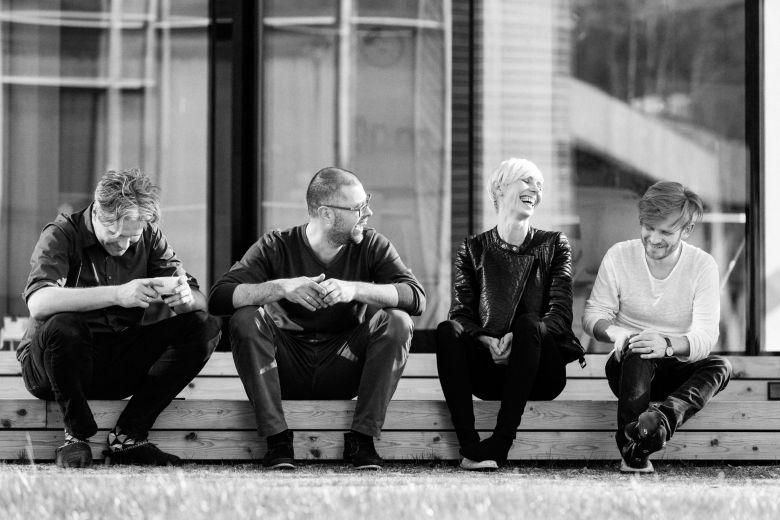 Having developed in 2011 from the project Nostalgic Bossanova (later Blue in Bossa), this quartet denote their musical direction with their name: they write small-form jazz pieces based on Classical genres, from Andrej Polevikov's distinctive arrangements of jazz classics to original compositions. The jazz miniatures that the band performs are laconic in form, yet very dense in content, which is conveyed in a natural and intimate way by Giedrė Kilčiauskienė's mesmerising voice, formed and polished by many genres. Over a career that began in 1995, the singer, who was named Female Artist of the Year at the Lithuanian annual music awards M.A.M.A in 2013, has tried many styles, from pop to alternative music (with the bands Empti and Pieno lazeriai). For Kilčiauskienė, work on Jazz Miniatures was a turn to jazz. With her distinctive voice and style, as the author of all the words of the miniatures, Kilčiauskienė finds suitable colours in her creative palette for each miniature, turning them into subtle and expressive mini stage performances.
At the core of this quartet, alongside Giedrė, is her long-term creative partner, the pianist, keyboardist and composer Andrej Polevikov, whose creative and performance style is characterised by his skilful handling of the instrument, respect for the classics and giants of jazz, and a deep understanding of jazz traditions. The rhythmic base of the band is established by the double bass player Vytis Nivinskas, and the drummer Darius Rudis.
The creative output of Giedrė & Jazz Miniatures is recorded in two albums: one of standard jazz songs (Jazz Miniatures, 2013) and another of original compositions (VII, 2016). The most important performances by the group have been those at jazz and blues festivals in Luxemburg, Birmingham, Stockholm and Turkey.
www.facebook.com/jazzminiatures
Stream/download this: "Nepagautas – ne vagis" (One is not a Thief unless Caught Stealing): http://soundcloud.com/jazz-miniatures; www.pakartot.lt/album/jazz-miniatures