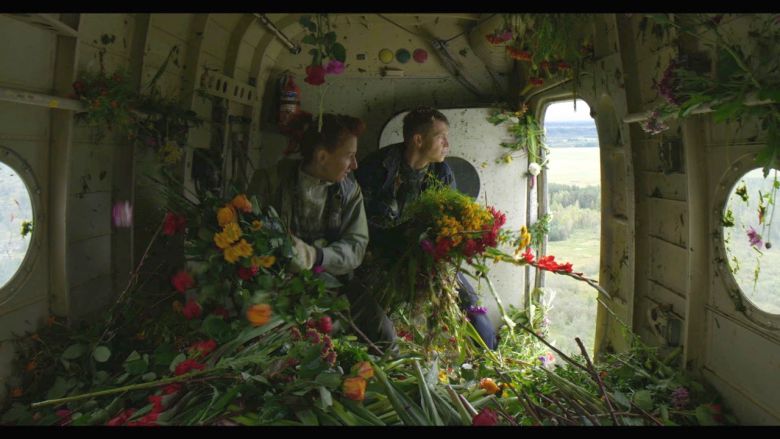 Before becoming a film director, Kristijonas Vildžiūnas (born 1970) was one of the leaders of the popular rock group Šiaurės kryptis (Northern Direction). He completed his studies in the Faculty of Film and Theatre at the Lithuanian Academy of Music in 1996.
While still in school, he debuted with a short film based on Antanas Ramonas's novella Likusios dienos / The Days that are Left (1995). The world première of his first full-length film Nuomos sutartis / The Lease (2002) took place in the Upstream official selection of the Venice International Film Festival. The world première of his second full-length film Aš esi tu / You am I (2006) took place in the Un Certain Regard official selection of the Cannes Film Festival. Both films were recognised as Best Baltic Feature Film at the Riga International Film Forum Arsenals. His latest film Kai apkabinsiu tave / Back to your Arms (2010) won eight awards at the National Silver Crane 2011 Cinema and Television Film Awards. The story was inspired by a letter from the Lithuanian-American Dalia Juknevičiūtė to her husband, the poet Algimantas Mackus. It contained a description of a meeting between a daughter and her father in divided Berlin during the Cold War, which became an arena for competing political powers.
The expressiveness and lyricism of his films are conveyed by the subtly created atmosphere, the multidimensional, complex characters, and even detective-like intrigue. The main characters are often forced to solve difficult moral dilemmas, and to look for answers to difficult questions that arise when confronted with the era and historical reality. The crossroads of several epochs – the eve of the restoration of Lithuania's independence and our current time is explored in Senekos diena / Seneca's Day (2016). This was the first film co-produced by the three Baltic countries of Lithuania Latvia and Estonia.