Cinema
Algirdas & Aurika Selenis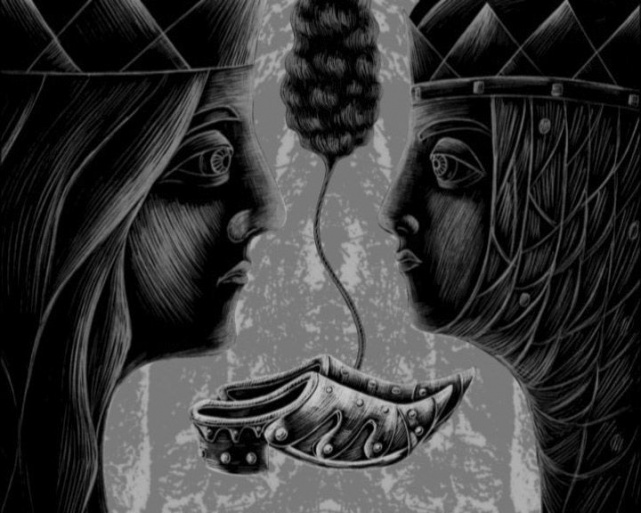 Algirdas Selenis (1956) graduated from the S. Žukas School of Applied Art in Kaunas, and worked at the Lithuanian Film Studios. He made his first film Arkliavagio gudrybė (The Horse Thief's Trickery, 1998) together with his wife Aurika (1967). In 2000, they began making a series of films based on Lithuanian legends and fairy tales, including Vilniaus mergelė (Vilnius Maiden, 2000), Neringa (2001), Žemaitė – žemaičių pramotė (Žemaitė: The Pre-Mother of Samogitians, 2002), Eglė žalčių karalienė (Eglė Queen of the Grass Snakes, 2003) and Lietuvių mitologiniai dievai (Lithuanian Mythological Gods, 2006).
The film Vilnius Maiden interweaves the storylines of various miraculous fairy tales and legends which are central in creating a rich kaleidoscope of colours and graphics. The modernised myth Žemaitė: The Pre-Mother of Samogitians revives the extraordinary tale of a girl who is destined to gather her people together and look for a new home.
The films by the Selenis stand out with their symbolism, their unexpected humour, their playful and paradoxical action, and their didactic themes. They have gradually moved from plasticine animation to dissolve animation. In their later films, their animation has become simply cinematic pictograms.
Their animated film series Lietuvos legendinės moterys (Legendary Women of Lithuania) was awarded a special prize for Best Film Series at the first-ever International Animation Film Festival Tindirindis in 2003. The Selenis established their own studio, called Animacijos studija, in 2004.