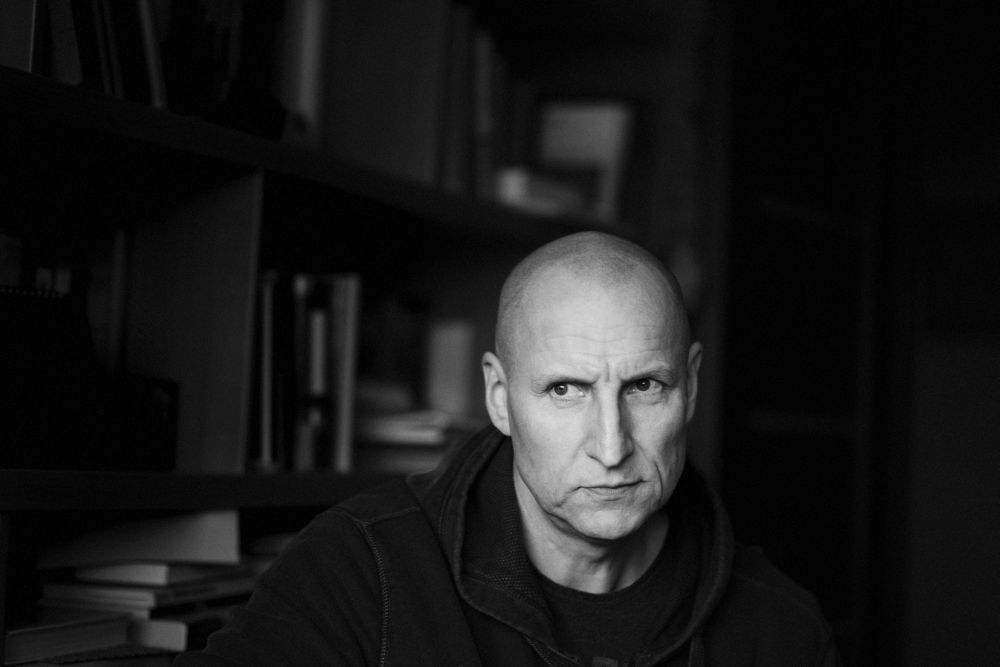 Sigitas Parulskis (born 1965) is one of the most important figures in contemporary Lithuanian literature. He made his debut in 1990 as a poet but soon wrote his first plays, one of which, titled P. S. byla O. K., caused a certain amount of scandal with its shock value. He published his first novel Trys sekundės dangaus (Three Seconds of Heaven) in 2002, and after that he wrote less poetry and more prose: short stories, essays and several more novels. His book Tamsa ir partneriai (Darkness and Company) was shortlisted for the Book of the Year Award in 2013, and in 2004 he received the National Prize for Culture and Arts. In his interviews, Parulskis also comes across as one of the most professionally oriented Lithuanian writers, polishing not only his forms of expression but also his style and his narrative structures. His works have been translated into English, Albanian, Greek, Italian, Latvian, Polish, Slovenian, Swedish, German and other languages.
Tamsa ir partneriai (Darkness and Company). Vilnius: Alma littera, 2012. – 256 p.
The story of the Holocaust in Lithuania is dark and divisive. Parulskis took it upon himself to be probably the first Lithuanian writer to address this horrible episode in our common history head-on. The main character is a photographer who is sent by the Nazis to accompany a gang of Lithuanian men who go and shoot local Jews. He is also in love with a Jewish woman. As can be expected, nothing is easy about this book. But it did its job: the response was loud and occasionally profound.
---
Selected translations
English: Darkness and Company. London: Peter Owen Publishers, 2018
Hungarian: Mormogo fal. Budapest: L'Harmattan, 2012
German: Drei Sekunden Himmel. Berlin: Claassen, 2009
Albanian: Tre sekonda qiell. Skopje: Shkupi, 2008
Polish: Trzy sekundy nieba. Warszawa: Czytelnik, 2008
Italian: Tre secondi di cielo. Milano: Isbn Edizioni, 2005
Swedish: Tre sekunder himmel. Lund: Ariel, 2005