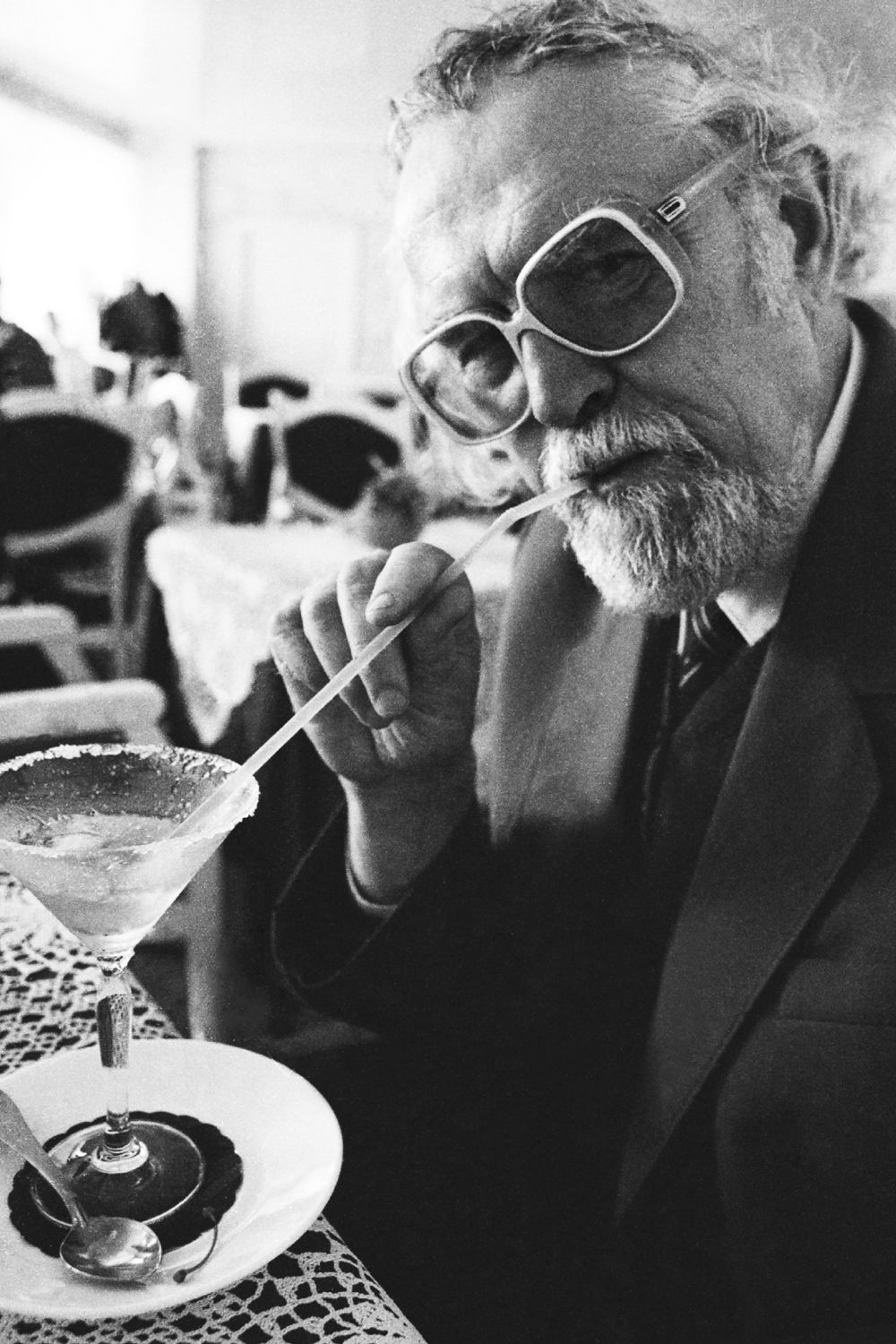 Marcelijus Martinaitis (1936-2013) has had a long and inspiring career. He made his debut as a poet in 1962, and was apparently the only one of his generation who avoided pandering to the Soviet regime in his first book. He somehow managed always to oppose the regime, often in ways that were much more direct and obvious than anyone had thought possible. But at the same time, he avoided serious persecution and humiliation, and was regularly published. He was even a member of the parliament that in 1991 declared Lithuania independent, and was a very important public figure at the time. He is rare among poets of the older generation in that he adapted well to the new conditions, and since independence he has continued to write critically acclaimed poetry. He has published a collection of essays, and a memoir which was very popular and was voted Book of the Year. He has also won the National Prize, and is naturally one of the most widely translated Lithuanian poets, with poems published in 14 languages, including Russian, English, Swedish and French.
Kukučio baladės (The Ballads of Kukutis). Vilnius: Vaga, 1st ed. 1977; 2nd ed. 1986; 3rd ed. 2012. – 155 pp.
Martinaitis' fifth book is his most famous. It has even developed a cult following. It is not entirely clear whether Kukutis is a name, a surname, or a nickname, but Kukutis is a character, even a type, a 'little person'. With his rural mindset, he is constantly confused by the way the old rural lifestyle keeps running into problems when faced with the new, modern conditions. In some poems, the criticism of the regime is blatantly obvious; and the Kukutis poems are often cited as the best and most successful examples of Aesopian language. However, like all true art, Kukutis has stood the test of time, and still has much to offer the contemporary reader, who may know very little about the social and political context in which the poems were written. The poems are still extremely popular for academic analyses.
---
Selected translations
English: The Ballads of Kukutis. Translated by Laima Vincė Sruoginis. Todmorden: Arc Publications, 2011
B.: The Suspect. Translated by Laima Vincė Sruoginis. Buffalo: White Pine Press, 2009
Russian: Вчера и всегда. Translated by Georgij Jefremov, Tamara Jefremov. Vilnius: Littera, 2013
Баллады Кукутиса. Translated by Georgij Jefremo. Москва: Балтрус, 2003
Bulgarian: Необикновено е да си жив. Translated by Aksinia Mihailova. Sofia: Foundation for Bulgarian Literature, 2008
French: Passerelle de nuages. Translated by Ugnė Karvelis. Venissieux: Collection Noces, 1997
Estonian: Kadunud kaed. Translated by Rein Raud. Tallinn: Eesti Raamat, 1990
Norwegian: Kokotis ballader og andre dikt. Translated by Odd Abrahamsen, Alma Ločerytė Dale. Oslo: Dreyer, 1987
Swedish: Kokotis ballader. Halmstad: Fripress Bokforl, 1985
Latvian: Acu tumsā, sirds gaismā: dzejas izlase. Translated by Māris Čaklais. Rīga: Liesma, 1978
Translations on-line: www.lyrikline.org/en/authors/marcelijus-martinaitis