Publications
BEST LITHUANIAN BOOKS FOR CHILDREN AND YOUNG ADULTS 2021-2022 SELECTION OF THE LITHUANIAN SECTION OF IBBY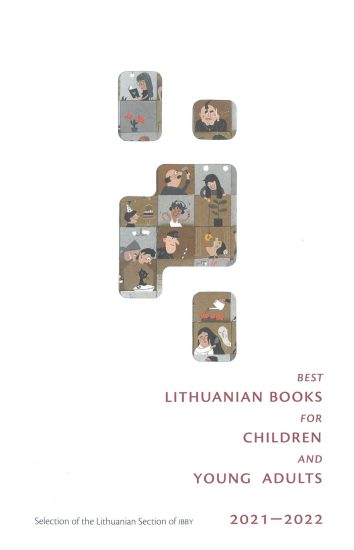 This catalogue presents the most significant and notable books for children and young adults, created by Lithuanian authors and illustrators in 2021–2022. The selection made by the Lithuanian Section of IBBY features 28 books and 4 book series . The catalogue presents picture books, children's literature, young adult literature, book series and non-fiction books for the young readers.
The Lithuanian Cultural Community will remember 2022 as a year marked by deep concern, a presence of hovering menace, a feeling of great compassion for another nation, a desperate desire to help, and a particularly adverse effect on creativity. When Russia invaded Ukraine and started this inhuman war, the lives of many Lithuanian authors and publishers were brought to a halt. Many of them went into a complete creative stagnation, unable so much as to pick up a pencil or sit down at a desk to work. Some of them dropped their usual activities and devoted themselves to volunteering. This went on for a while. Then, creativity was revived – as a form of escapism, resistance, and communication of universal human values. These values establish us as the light of the world.


Inga Mitunevičiūtė
President of the Lithuanian Section of IBBY
Authors, Editors
Inga Mitunevičiūtė
Laimutė Adomavičienė, Laima Bačkienė, Eglė Baliutavičiūtė, Šarūnė Baltrušaitienė, Greta Barkauskaitė, Giedrė Bytautienė, Ilona Ežerinytė, Inga Mitunevičiūtė, Jolanta Vitkutė
Year of publication:
2023
Language:
English language
Translators:
Kotryna Garanašvili
Editors:
Jeremy Hill
Size:
77 p.
ISSN:
2669-2422
Edition:
350
Where to read?