Publications
BEST LITHUANIAN BOOKS FOR CHILDREN AND YOUNG ADULTS 2019–2020 SELECTION OF THE LITHUANIAN SECTION OF IBBY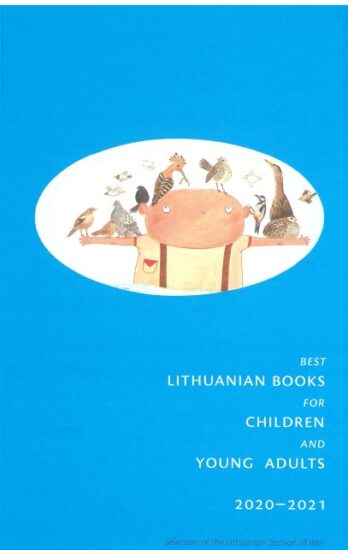 This catalogue presents the most significant and notable books for children and young adults, created by Lithuanian authors and illustrators in 2020–2021. The selection made by the Lithuanian Section of IBBY features 39 books. The catalogue presents picture books, children's literature, young adult literature, poetry books and non-fiction books for the young readers.
Authors, Editors
Compiler: Inga Mitunevičiūtė
Authors: Laimutė Adomavičienė, Laima Bačkienė, Eglė Baliutavičiūtė, Šarūnė Baltrušaitienė, Giedrė Bytautienė, Ilona Ežerinytė, Inga Mitunevičiūtė, Jolanta Vitkutė
Year of publication:
2022
Language:
English language
Translators:
Kotryna Garanašvili
Editors:
Jeremy Hill
Size:
88 p.
ISSN:
2669-2422
Edition:
350
Where to read?