Publications
IMAGINING LITHUANIA: 100 YEARS, 100 VISIONS, 1918 – 2018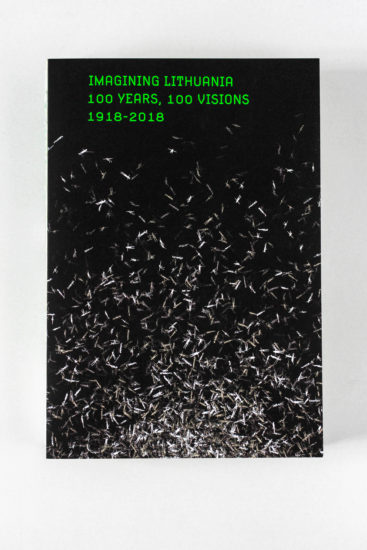 We know from school that history consists of past events. However, history is much more than a list of old facts. It is also dreams, phantasies, desires, speculations and plans for the future, which, even if they remained just utopias, clearly reflect the spirit of the age, and moods and values prevalent at the time. The book "Imagining Lithuania: 100 years, 100 visions 1918-2018" offers to look at the unpredictable and turbulent 20th century through the possible scenarios of Lithuania's development as envisaged by scientists, artists, enthusiasts, politicians and the society in the past. 100 visions constituting this publication allow to look at the history of Lithuania not only from the country's perspective but also in the broader context of Europe's modernisation, urbanisation and industrialisation. The essays of the book are divided into three sections – the interwar period in Lithuania (1918-1939), the Second World War and Soviet occupation (1940-1990), and the period following the Re-establishment of the State of Lithuania (since 1990), however, it also encourages the readers to deviate from the chronological reading and boldly explore their own vision of how this book could be read.  
Authors, Editors
Norbertas Černiauskas, Marija Drėmaitė, Tomas Vaiseta
Text authors: Vytautas Ališauskas, Norbertas Černiauskas, Jūratė Čerškutė, Marija Drėmaitė, Marius Ėmužis, Rosita Garškaitė, Karolis Kučiauskas, Regina Lakačauskaitė-Kaminskienė, Elona Lubytė, Agnė Narušytė, Akvilė Naudžiūnienė, Ernestas Parulskis, Rimvydas Petrauskas, Paulina Pukytė, Eligijus Raila, Vasilijus Safronovas, Monika Saukaitė, Rūta Stanevičiūtė, Kristina Steiblytė, Arūnas Streikus, Gražina Sviderskytė, Helmutas Šabasevičius, Monika Šipelytė, Aurimas Švedas, Gediminas Urbonas, Julijonas Urbonas, Nomeda Urbonienė, Tomas Vaiseta
Year of publication:
2018
Language:
English
Translators:
Romas Kinka
Editors:
Norbertas Černiauskas, Marija Drėmaitė, Tomas Vaiseta
Size:
205 p.
ISBN:
978-609-8015-63-8
Edition:
1000
Where to read?
Martynas Mažvydas National Library of Lithuania
Kaunas Country Public Library
Where to buy:
"EUREKA!" book shop, S. Daukanto a. 2A, Vilnius
Vilnius University book shops "LITTERA", Universiteto g. 5, Vilnius
"AKADEMINĖ KNYGA" book shop, Universiteto g. 4, Vilnius
"MO" museum, Pylimo g. 17, Vilnius