Publications
FORTSETZUNG FOLGT: im Zuge der Moderne: ein Jahrhundert Litauen, 1918–2018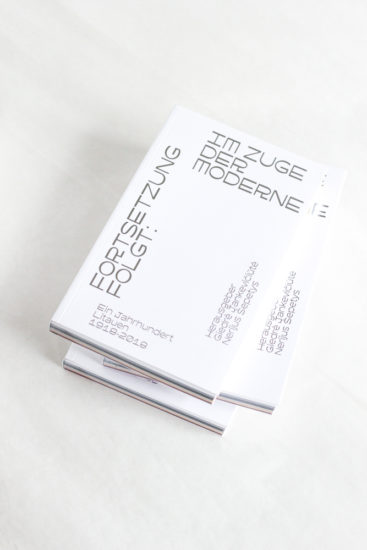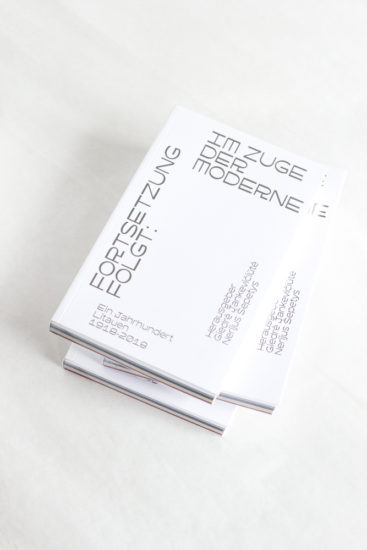 The publication "Fortsetzung folgt: Im Zuge der Moderne. Ein Jahrhundert Litauen 1918-2018" reviews the century of modern Lithuania's statehood. Published in German in 2017, it was designed to represent Lithuania as a guest of honour at the International Leipzig Book Fair. The publication consists of 25 different stories: each of the five thematically framed chapters presents five essays. All the stories are connected by one theme – the experience of Lithuania through these hundred years, which each section analyses from a different angle. This volume is made of contributions from professionals from various fields of humanities who observe the history and the present of Lithuania from various points of view. Not all of them are from Lithuania, some participate in the country's life from abroad (Poland, Italy, Germany, the UK, USA).
The publication was awarded the prize in the Lithuanian Book Art Competition held by the Ministry of Culture of the Republic of Lithuania for its progressive and contemporary design solution (in the category of Science and reference books, and Textbooks).  
Authors, Editors
Authors of the introduction and publishers: Giedrė Jankevičiūtė, Nerijus Šepetys
Authors: Felix Ackermann, Norbertas Černiauskas, Marija Drėmaitė, Gabrielė Gailiūtė-Bernotienė, Lolita Jablonskienė, Rimantas Kmita, Severija L. Kubilius, Laima Laučkaitė-Surgailienė, Ruth Leiserowitz, Vėjas G. Liulevičius, Ieva Mazūraitė-Novickienė, Šarūnas Nakas, Agnė Narušytė, Juozapas Paškauskas, Eva Pluhařová-Grigienė, Paulina Pukytė, Nerija Putinaitė, Arūnas Streikus, Lijana Šatavičiūtė-Natalevičienė, Nerijus Šepetys, Šarūnė Trinkūnaitė, Rasa Žukienė, Manfredas Žvirgždas
Year of publication:
2017
Language:
German
Translators:
–
Editors:
Eglė Greverė
Size:
349 p.
ISBN:
978-609-8015-54-6
Edition:
4000 egz.
Where to read?
Martynas Mažvydas National Library of Lithuania
Vilniaus Country Adomas Mickevičius Public Library
Kaunas Country public Library
Klaipėda Country Ieva Simonaitytė Public Library
M. K. Čiurlionis National museum of art Librabry
Šiauliai city "Aušra" museum Library
Where to buy:
"EUREKA!" book shop, S. Daukanto a. 2A, Vilnius
Vilnius University book shops "LITTERA", Universiteto g. 5, Vilnius
"AKADEMINĖ KNYGA" book shop, Universiteto g. 4, Vilnius
"NARVESEN" book shop, Vilnius Airport, Rodūnios kl. 10A, Vilnius
"MO" museum, Pylimo g. 17, Vilnius