Jonas Mekas 100 news, News
THE FIRST RETROSPECTIVE CELEMBRATING THE CENTENARY OF JONAS MEKAS IN ISRAEL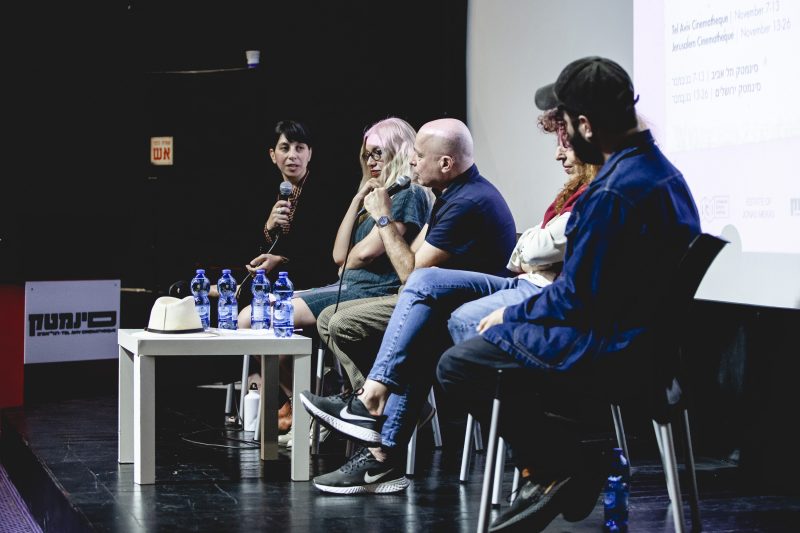 On 7-26 November, the first retrospective of Jonas Mekas' films took place in Israel. The events dedicated to the artist's centenary at the Cinematheques of Jerusalem and Tel Aviv began with the Israeli premiere of the documentary film Fragments of Paradise (dir. K.D. Davison), awarded at the Venice International Film Festival. The programme of Mekas' films was curated by film critic, researcher and a representative of the magazine Cahiers du Cinéma Dr Ariel Schwartzer.
According to the organisers, this programme is a small but representative segment of Jonas Mekas' creative legacy, reflecting the key stages of the artist's life: from his childhood in Lithuania, which he touches on in Reminiscences of a Journey to Lithuania to his experience as an immigrant in New York, reflected in the film Lost Lost Lost, and the fast-moving sixties and seventies that flash in his films Walden, The Sixties Quartet and Sleepless Night Stories. The programme also presented Hallelujah the Hills created by Jonas Mekas together with his brother Adolfas, which became the main inspiration for the renowned Israeli director and actor Uri Zohar in the making of his innovative film Hole in the Moon.
The curator of the programme Schwartzer shared that Jonas Mekas, the pioneer of the diary film genre, is often compared to the legendary Israeli filmmaker David Perlov. The latter, similar to Mekas, was working on the margins of commercial cinema during almost the same period. Both artists devoted their work to everyday life, revealing beauty and poetry in the small and seemingly banal events that make up our lives. However, while characteristic to Perlov's works are both filming and editing precision, Jonas Mekas' films were born of an intuitive, spontaneous creative process.
During the retrospective, there were film presentations and a public discussion moderated by Schwaitzer. It was attended by the daughter of the aforementioned director Perlov, film teacher and producer Yael Perlov, alongside director Tom Shoval, poet and translator of Jonas Mekas' poetry into Hebrew Sivan Beskin, and artist Jennifer Abessira, who created a special poster for the artist's retrospective in Israel.
The series of events dedicated to the centenary of Jonas Mekas' in Israel will continue on 7-9 December: the interdisciplinary event Random Poems: The Music of Jonas Mekas, organised by the Tel Aviv Felicja Blumenthal Music Center and Library together with the Lithuanian Music Information Centre, which will feature pieces inspired by Mekas' poems, film music and soundtracks.
The international programme of the 100th anniversary of Jonas Mekas, which includes more than 50 different events, is organised and coordinated by the Lithuanian Culture Institute, the Lithuanian cultural attachés and the Estate of Jonas Mekas. The programme is partially financed by the Ministry of Culture of the Republic of Lithuania. The programme Jonas Mekas 100! can be found on the website jonasmekas100.com.