News
Finale of a theatre festival Konfrontacje Teatralne in Lublin – dedicated to Eimuntas Nekrošius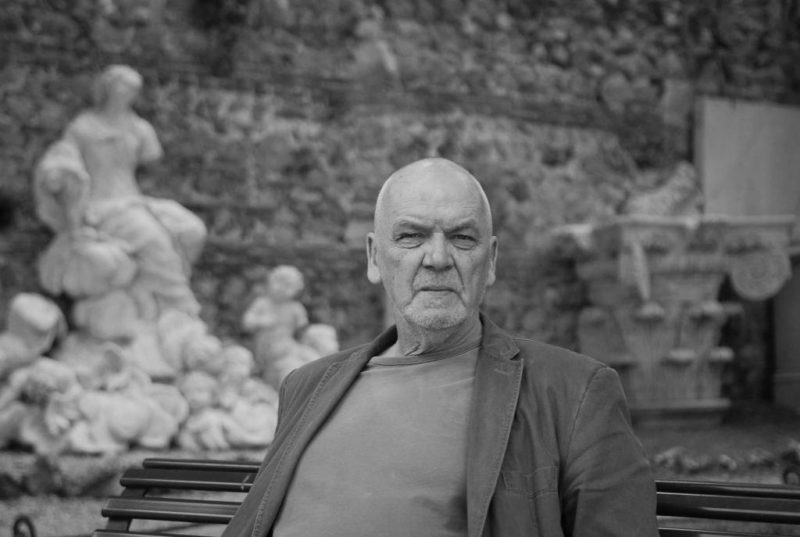 The international theatre festival "Konfrontacje Teatralne" in Lublin is recognized as one of the most important theater events in the region and one of the largest events of this type in Eastern Poland. The festival is counting its years from 1996 and it has always been an important spot for the international representation of the Lithuanian theatre – many Lithuanian performances has been a part of the programme through years.
This year the curators of the festival decided to dedicate the finale of the "Konfrontacje Teatralne" to the personality and works of the Lithuanian theatre genius Eimuntas Nekrošius: "When we received information about the artist's unexpected death in November last year, it seemed necessary to us that this year's edition of the festival honors the memory of the director, whose extraordinary imagination has left such a clear mark in contemporary European theater. Nekrošius was highly valued in Poland, his performances were hosted at festivals, also in Lublin" (from the curatorial text of Łukasz Drewniak, Wojciech Majcherek, Agnieszka Lubomira Piotrowska).
The opportunity to see one of the last work by Eimuntas Nekrošius will be the "The Zinc (Zn)" from the State Youth Theatre of Vilnius, based on the books by Svetlana Alexievich. The show will be accompanied by a special exhibition dedicated to the director, also a conversation with actors and a documentary "Eimuntas Nekrošius: Pushing the Horizon Further".
Alongside the commemoration of Eimuntas Nekrošius the young Lithuanian theater will be represented by the "Trans, trans, trance" project directed by Kamilė Gudmonaitė (Oskaras Koršunovas/ Vilnius City Theatre).
Full programme of a festival:
http://konfrontacje.pl/en/programme/pdf-programme/
Lithuanian programme:
10.10 Thursday
5.00 pm opening of the exhibition "Meno Fortas of Eimuntas Nekrošius" / Opera Hall Foyer / free admission
6.00 pm OKT/Vilnius City Theatre, Vilnius, Lithuania "Trans Trans Trance", dir. K. Gudmonaitė / Main Auditorium
13.10 Sunday
4.00 pm "Eimuntas Nekrošius: Pushing the Horizon Further", dir. A. Liuga / 90 min / Screening Room
15.10 Tuesday
18:00 State Youth Theatre in Vilnius, Meno Fortas, Vilnius, Lithuania "The Zinc (Zn)", dir. E. Nekrošius / Opera Hall
Meetings with the creators after the performance. Hosted by: Łukasz Drewniak / scene dock
Meno Fortas of Eimuntas Nekrošius – exhibition / Opera Hall Foyer / open 11-15.10, 8.00 am – 8.00 pm
Links to particular events:
State Youth Theatre in Vilnius, Meno Fortas, Vilnius, Lithuania "The Zinc (Zn)" http://konfrontacje.pl/en/wydarzenie/the-zinc-zn/
OKT/Vilnius City Theatre, Vilnius, Lithuania "Trans Trans Trance" http://konfrontacje.pl/en/wydarzenie/trans-trans-trance-2/
exhibition "Meno Fortas of Eimuntas Nekrošius" http://konfrontacje.pl/en/wydarzenie/meno-fortas-of-eimuntas-nekrosius/
"Eimuntas Nekrošius: Pushing the Horizon Further" http://konfrontacje.pl/en/wydarzenie/eimuntas-nekrosius-pushing-the-horizon-further/