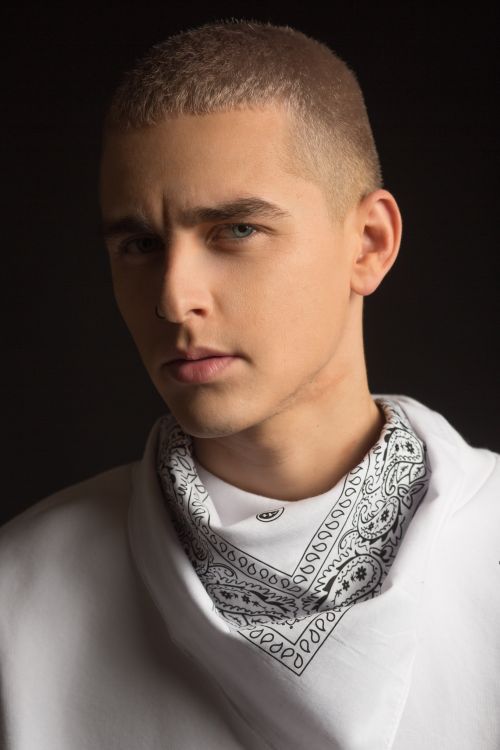 Donatas Montvydas (or Donny Montell, the name he sometimes uses for international performances) is one of the most prominent Lithuanian pop artists these days, as witnessed by his numerous trophies at the MAMA awards (Lithuania's answer to the Grammys), including Best Male and Best Album in 2016. And there is a feeling this is not yet his peak: collaborations with international producers have led to several singles released by Warner Music Sweden, and plans are constantly being made to propel this talented singer's career into other markets as well. Hard-working, with great vocal talent and a great showman: these are just some of the compliments coming his way, and rightly so.
Donny entered a television singing contest at the age of 21, as a totally unknown performer, and won. The viewers were mesmerised by his vocal delivery, good looks, and showmanship. More victories followed, including the Grand Prix at the Slaviansky Bazar International Pop Music Festival in Belarus, and becoming the only Lithuanian artist to be selected twice to represent his country at the Eurovision Song Contest (he came ninth in 2016).
Nowadays, Donny tours the country's biggest arenas with his hi-energy pop and club hits, but he feels equally at home performing with a string orchestra or an acoustic band. A pop vocalist of the highest calibre, he is good at discovering new talent, as well. For several years now, Donny has been a coach on the Lithuanian version of The Voice, winning this popular television competition three times with singers he took under his wing.
With his career on a constant rise over the last few years, nothing seems beyond his reach.
www.facebook.com/donnymontellofficial
Stream/download this: Screw Me Up / Move Your Body / I've Been Waiting for This Night