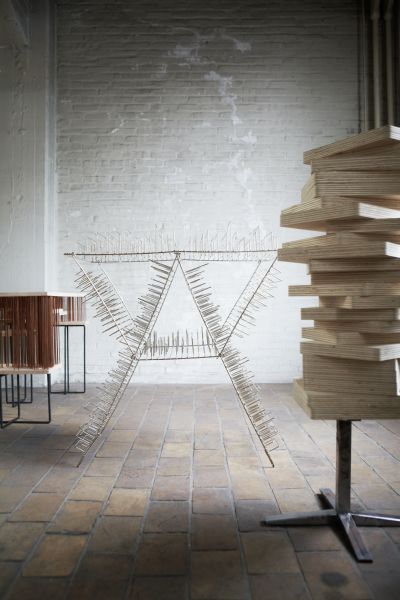 Subjectivity of Design
Created: 2014
Designer Vytautas Gečas (born 1987) works in the field of conceptual design, in his project Subjectivity of Design interprets archetypal design objects, like a desk, a shelf or a drying rack.  The primary object of the designer's analytical and visual experiments becomes his own personality. He poses the question: 'What is the value of subjectivity and individuality?' and at the same time considers an object's identity, what the object itself would want to be, thereby extending the boundaries of the perception, form and function of the thing.
Vytautas Gečas completed his master's degree studies in the Department of Conceptual Design at the Design Academy Eindhoven in 2013 and is now active in the design field in Lithuania.  The designer has been collaborating with the March Design Studio and teaching at design institutions in Lithuania since 2014. His designs are presented at international exhibitions. Gečas has been the curator (together with Design Academy Eindhoven lecturer Koen Kleijn) of an ongoing international creative contextual design workshops for young Dutch and Lithuanian designers. The designer has also created projects for urban public spaces and interiors, and was awarded the Lithuanian Good Design prize for his Coat Hanger in 2013.