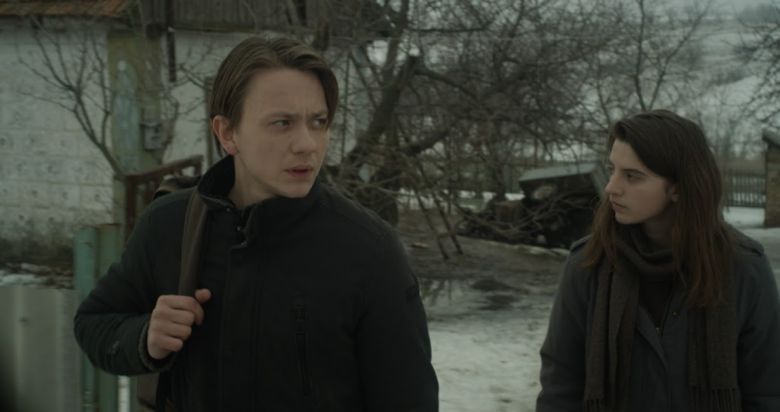 After graduating from the All-Union State Institute of Cinematography in Moscow, Šarūnas Bartas (born 1964) debuted with the documentary Praėjusios dienos atminimui / In the Memory of a Day Gone By (1990), which won an Audience Award at the International Documentary Film Festival Amsterdam. That same year, he founded Kinema, the first independent film studio in Lithuania. He refined his style further in the feature film Trys dienos / Three Days (1991), which won an Ecumenical Jury Special Mention at the Berlin International Film Festival, and the International Federation of Film Critics (Fipresci) Prize for its unique style, thematic significance, and the beauty of its imagery. The world premières of Bartas's films most often take place during the official selections at Cannes, Berlin and Venice. The films Koridorius / The Corridor (1995), Mūsų nedaug / Few of Us (1996), Namai / The House (1997), and Septyni nematomi žmonės / Seven Invisible Men (2005) feature philosophical subtexts and explore the effects of the Soviet regime –  identity crisis, feeling lost, and despair. The characters' states are depicted by using documentary-style narration, painterly landscapes, or empty spaces (particularly in Laisvė / Freedom (2000)). His 2010 feature film Eurazijos aborigenas / Eastern Drift (2010) is a break from his usual style. Instead of lengthy and often silent sequences, he uses dialogue and develops the storyline of a crime thriller. The director himself played the central figure – a criminal wandering through Europe. Eastern Drift was recognised as the Best Baltic Film at the Tallinn Black Nights Film Festival, won the Main Prize at the 19th KinoShock 2010 Open Film Festival in Anapa in Russia, and a Silver Crane Award for Best Feature Film in Lithuania. Almost of all Bartas's films have been recognized as the best films of the year in Lithuania. Both Eastern Drift and Ramybė mūsų sapnuose / Peace to Us in Our Dreams (2015), which features real-life documentary material, episodes with actors and archival frames from his personal visual archive, were awarded the Lithuanian Silver Crane Prize. His latest film Šerkšnas / Frost (2017) about the war in Ukraine was filmed near the front lines in the Donbass. The environment is authentic: demolished villages and towns, people who no longer have a place to go to or the fighters defending their territory from the separatists – all of this speaks to the senselessness of war, the fragility of life, and the importance of love. For the film Frost Bartas received the Best Director award at the Minsk International Film Festival Listapad, 2017.
In 2012, the French minister of culture Frédéric Mitterrand made him a Chevalier de
l'Ordre des Arts et des Lettres. The Centre Pompidou in Paris presented a retrospective of Bartas's work and his films are shown throughout the world and at international film festivals.