News
Lithuanian Culture Institute at the International Cultural Diplomacy Forum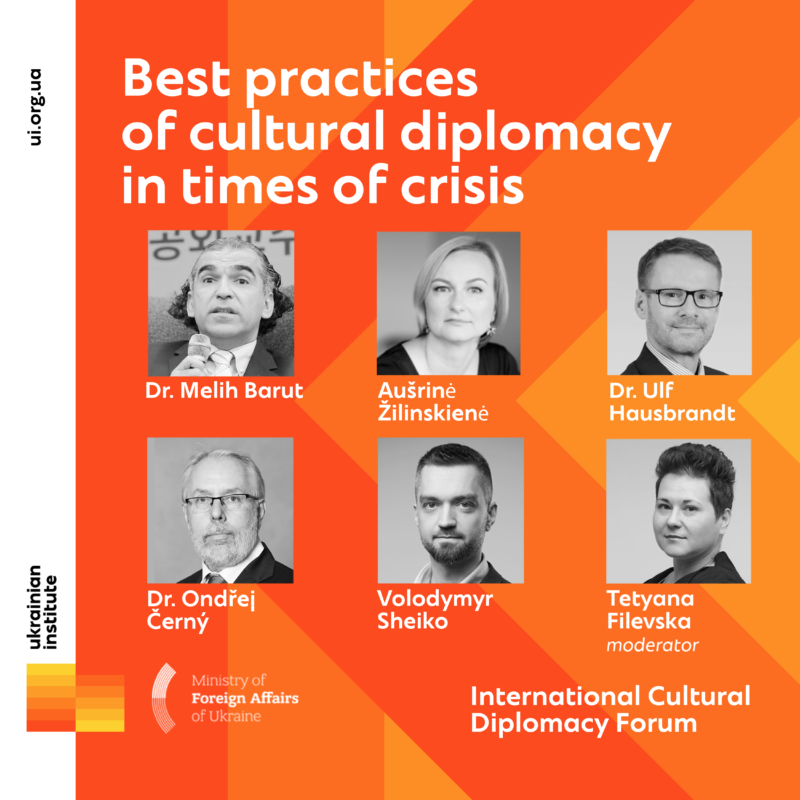 On 10 November director of the Lithuanian Culture Institute Aušrinė Žilinskienė is going to speak on the International Cultural Diplomacy Forum (Міжнародний форум культурної дипломатії).
It is a professional platform to discuss current approaches to countries presentation on the international arena through the means of culture, and establishment of cultural relations. The Forum is organised by the Ukrainian Institute in cooperation with the Ministry of Foreign Affairs of Ukraine.
The Forum will gather leading professionals from Ukraine and the world to exchange the best practices and find inclusive solutions of the new cultural diplomacy in times of crisis, global threats, and uncertainty.
Join the live stream on the Ukrainian Institute's pages on Facebook and YouTube: https://www.facebook.com/UkrainianInstitute/; https://www.youtube.com/channel/UCN6aIYPjz9iEWT5yZzPIhmQ