"Wschodni Express" (Eastern Express) is a series of meetings, panels and debates with writers, artists and intellectuals from Eastern Europe and a publication series connected with the festival "Wschód Kultury – Inne Brzmienia", printed by Workshops of Culture in Lublin. One of the major obstacles in developing intercultural cooperation and overcoming stereotypes about the cultures of Eastern European countries is language barrier. While it is not a significant threat to other fields of cultural practices (music, visual arts), it does have a major influence on the reception of literature and broadly defined exchange of ideas. In this context, it is therefore of particular importance to ensure a good flow of the current thought, writing and literature translated into national languages. Such a function is fulfilled by the series "Wschodni Express" established at Workshops of Culture. For the last several years, it has been introducing to Poland the most current prose and poetry from the Eastern Partnership countries. This year, particularly well represented will be Ukrainian literature. It will be accompanied by contemporary Lithuanian prose, which is a new addition to our publishing series.
Panel discussions with Lithuanian writers:
Writer's responsibility in transmitting historical truth pt 1.
Panelists Kristina Sabaliauskaitė (Lithuania), Ola Hnatiuk (Poland), Natalka Śniadanko (Ukraine)
Book launch "Obrazki litewskie" by Herkus Kunčius
Panelists Herkus Kunčius – author and Ołeksandr Bojczenko – moderator
Writer's responsibility in transmitting historical truth pt 2.
Panelists Herkus Kunčius (Lithuania), Jurij Andruchowycz (Ukraine), Marcin Wroński (Poland)
Kristina Sabaliauskaitė (b. 1974) – Lithuanian writer and art historian. She debuted in 2008 with the historical novel Silva Rerum (publisher: Baltos Lankos) depicting the life in a family of nobles in the years 1659-1667, the Swedish Deluge. The book became a bestseller and an important literary event in Lithuania, receiving the acclaim of critics and historians, praised for a charming tale and a great attention to historical detail. In the same year, the author received the Jurga Ivanauskaite Award.
In 2009, the novel Silva rerum became the Book of the Year in Lithuania. In 2011, Silva rerum II was published (publisher "Baltos lankos"), a sequel about a blight during the war of 1707-1710. It also became the book of the year in Lithuania. In 2012, "Baltos lankos" published the selection of stories  "Danielius Dalba & kitos istorijos".
Silva rerum III, another bestseller and the next part of the novel, was published in 2014. It deals with the beginnings of the legend of  Ger Tzedek, converted in Vilnius. In 2015, Silva rerum translated by Izabela Korybut-Daszkiewicz was published in Poland and received enthusiastic reviews. Critics called it "a real literary sensation from Lithuania", "a monumental text; literature of the highest order a universal story about humanity". In 2016, the Polish edition of Silva Rerum (published by "Znak") was short-listed for the Angelus Central European Literature Award
In 2016, the last part of the tetralogy Silva Rerum IV, describing the enlightenment and the period of partitions of the Polish-Lithuanian Commonwealth was published in Lithuania and became another bestseller. In 2017, the author received the medal "For Merits to Lithuania".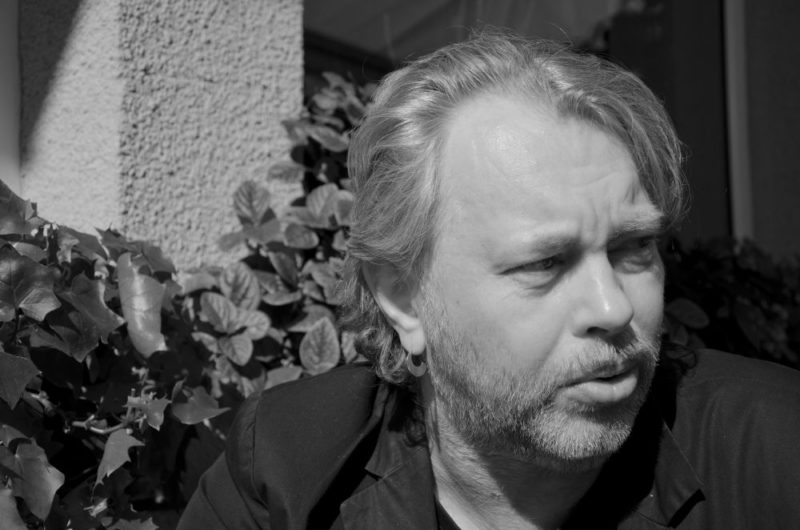 Photo by Alius Balbierius
Herkus Kunčius (b.1965) –  Lithuanian novelist, essayist, playwright, writer of radio plays. A graduate of Fine Arts Academy in Vilnius. He worked as an editor and art critic in the cultural journals "Krantas" and "Literatūra ir menas". He has written around twenty volumes of prose translated into English, Danish, German, Russian, Slovenian, Swedish. In Poland, his texts were featured in "Literatura na świecie", "Tekstualia" and "Korespondencja z ojcem".  Stand-alone translations include "Moja Walka Bambino" (2001) and Litwin w Wilnie (2014). Herkus Kunčius is a board member of the Jerzy Giedroyć Polish-Lithuanian Forum for Dialogue and Cooperation. In the years 2011-2015, he was the President of the Lithuanian PEN Centre. He has won many literary awards. In 2019, he received the Silver Cross of Merit for contributions to the development of the Polish-Lithuanian cultural cooperation.
Herkus Kunčius' "Obrazki litewskie"
There are always many things to see and understand in our ephemeral reality. Over time, some events fall into oblivion, others are reborn with myths or legends. Today, no one can honestly say what the world looked like one hundred years ago or earlier, because history likes to lie and modernity tempts us to choose our own ways.
The novel consists of seven separate stories. They are connected by the historical figures who stayed in Lithuania for a longer or shorter time. They were the Russian Tsar Peter I, Napoleon Bonaparte, Vladimir Lenin, Adolf Hitler, Hannibal Lecter, Mikhail Gorbachev and Princess Caroline of Monaco. Translated from Lithuanian Kamil Pecela.