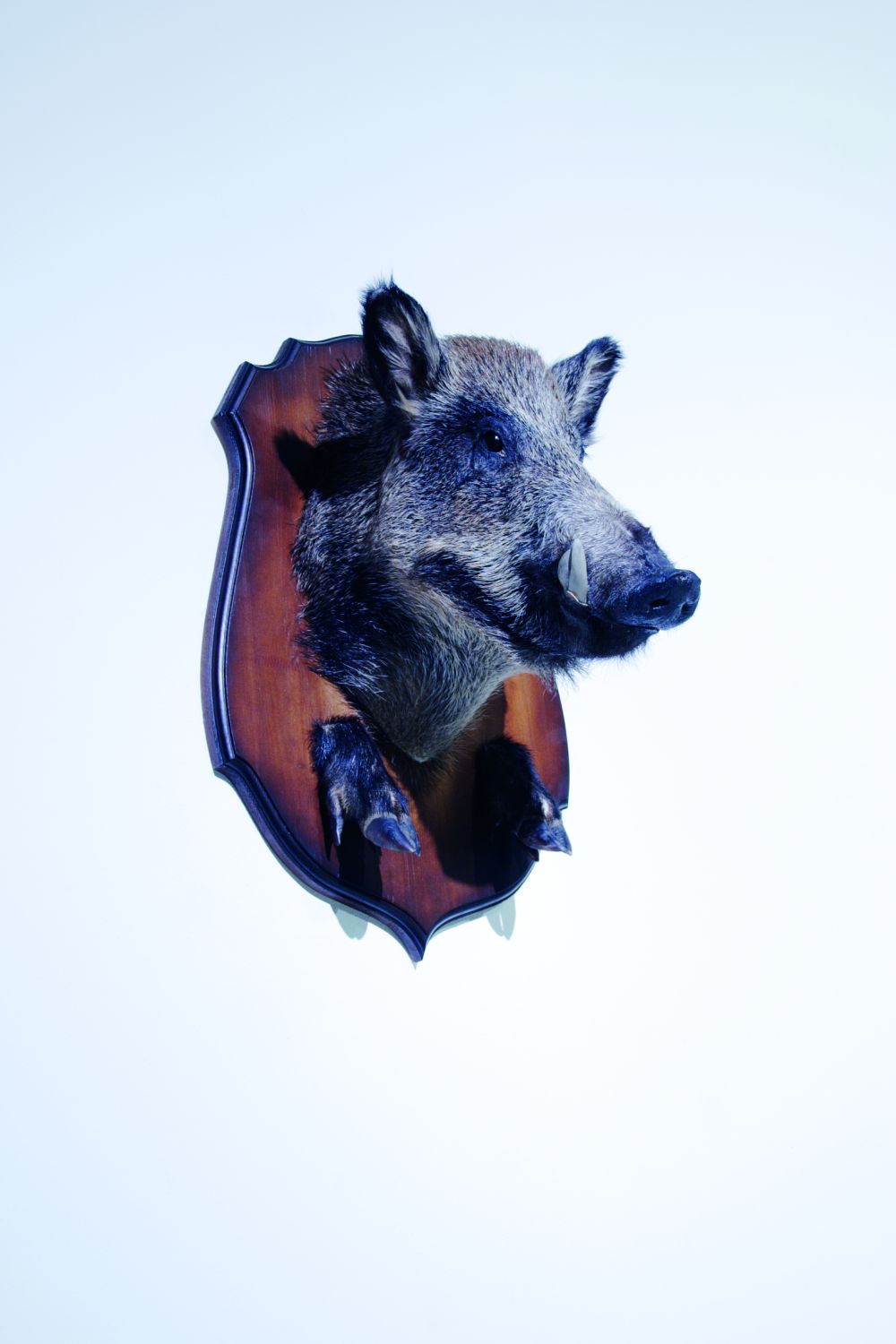 The work of Juozas Laivys (born 1976) includes sculpture, objects, installations, performance art, oral texts, video and photography. He graduated from the Vilnius Academy of Arts with a degree in sculpture in 2001. His work is distinguished by his incisive approach to themes relating to contemporary art that are actively debated, such as authorship, institutional power, the financial value of works of art, and the boundary (or lack thereof) between life and art. In raising these issues, he often uses the strategy of appropriation, consciously straightforward rhetoric – characteristic of mass, as well as bureaucratic, culture – and conceptual gesture, combining it with real physical gestures.
In 2007, Laivys moved from Vilnius to the village of Narvaišiai in the Plungė district, where he has taken on the role of an independent farmer, a local craftsman and a working contemporary artist. He collaborated on much of his recent work with Tomas Danilevičius, especially in organising art events for 'Plungė – Lithuania's Capital of Culture 2009.' He also relied on collaboration with local residents and colleagues from the art world. However, when he creates large sculptures or conceptually dense installations, he constantly questions the elitism, power and necessity of art in contemporary culture. As a result of this inquiry, in 2015 he decided to stop his individual creative activities and focus on transforming his own life into a work of art.
Laivys completed an internship at the École nationale supérieure des beaux-arts de Lyon in France in 2004. He has had solo shows at COCO Kunstverein (Vienna, 2011), Tulips&Roses (Vilnius, 2008), and has participated in group shows at the Frutta Gallery (Rome, 2012), the Contemporary Art Centre (Vilnius, 2010), Gasworks (London, 2007), the Biennale of Young Artists (Tallinn, 2007), and the gb agency gallery (Paris, 2007).