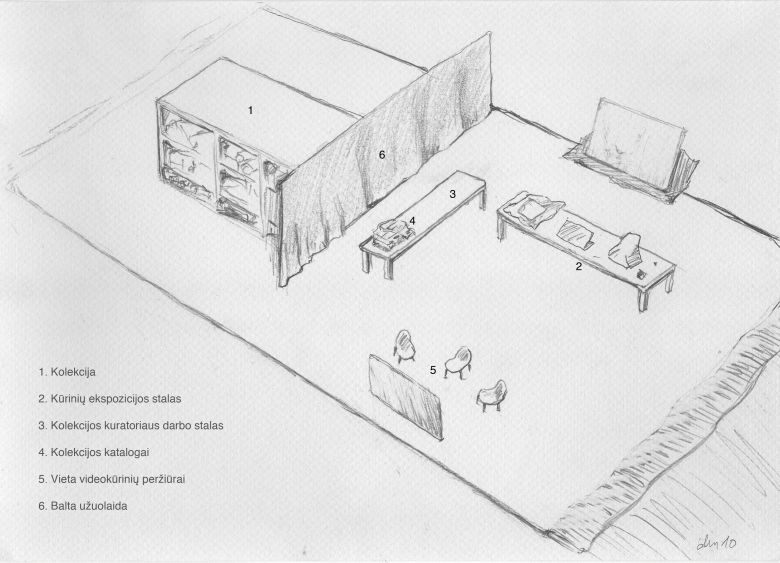 Darius Mikšys (born 1969) is an artist of ideas who is often introduced simply as a 'designer of concepts'. Through projects such as a video documentation of a parapsychology fair at the Vilnius Sports Palace, the selling of an empty bottle of perfume on E-bay, or proposing the establishment of an ABBA museum in a Qantas aircraft at Templehof Airport in Berlin, he offers a new approach to art, the artist, works of art, and the viewer. It's not only that he erases the line between art and 'non-art', but that he refuses in general to work with these ideas in a post-global context, or always 'invents' them in his creations. At the same time, several of his projects, particularly those that rely on collaboration, highlight the social aspect of the practice of art, raising issues of art and society, as well as (national) politics.
Mikšys represented Lithuania at the Venice Biennale in 2011 with Už baltos uždangos / Behind the White Curtain, his most ambitious project to date. In it, he presented a collection of visual art comprised of work produced over the last decade and for the creation of which several hundred artists in Lithuania over a period of ten years had received state grants. The jury at the Venice Biennale awarded the Lithuanian pavilion a Special Mention for its 'conceptually elegant and productively ambiguous framing of a nation's art history'.
Darius Mikšys has presented his projects at Manifesta 8, Murcia, Spain (2010), the 10th Baltic Triennial of International Art, the Contemporary Art Centre in Vilnius (2009), Performa 09 in New York (2009), the 16th Biennale of Sydney (2008), Gasworks in London (2007), and the 9th Lyon Biennale (2007).