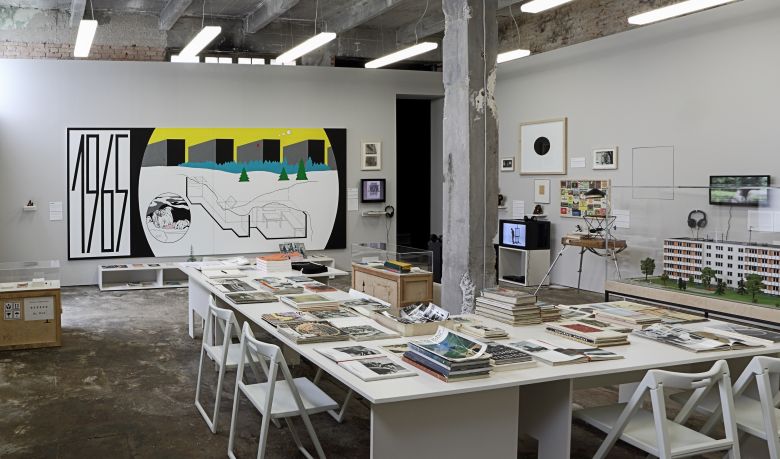 Dainius Liškevičius (born 1970) is a member of the middle generation of artists, who conceptualised the understanding of sculptural objects and installations in the Lithuanian art scene.  Lately he has been developing complex projects of archival installation.  The first such project was a 2012 exhibition called Museum. Here the artist experimented with alternatives in the construction of museum exhibitions, and created several parallel narratives.
Real historical figures and objective incidents appeared together with Liškevičius's personal and creative histories, subjective memories, all based upon a foundation of an ostensibly subjective selection of exhibits.  In another project called Labyrinthus (2014), Liškevičius used the same method – grouping various objects from his extensive collection, he analysed parallel interactions of scientific, pseudo-scientific and religious theories.  In his most recent project, Vanishing Point (2016), he examined themes of corporeality and sexuality.
Dainius Liškevičius completed his postgraduate art studies at the Vilnius Academy of Arts in 2012. In 2015, he represented Lithuania at the 56th International Venice Biennale with his project Museum.  He has had solo exhibitions at the National Gallery of Art and the Contemporary Art Centre in Vilnius, Galerie für Zeitgenössische Kunst in Leipzig, Galeria Foksal in Warsaw. He participated in group shows at the Kumu Art Museum in Tallinn; Bunkier Sztuki in Kraków and Artspace in Sydney.