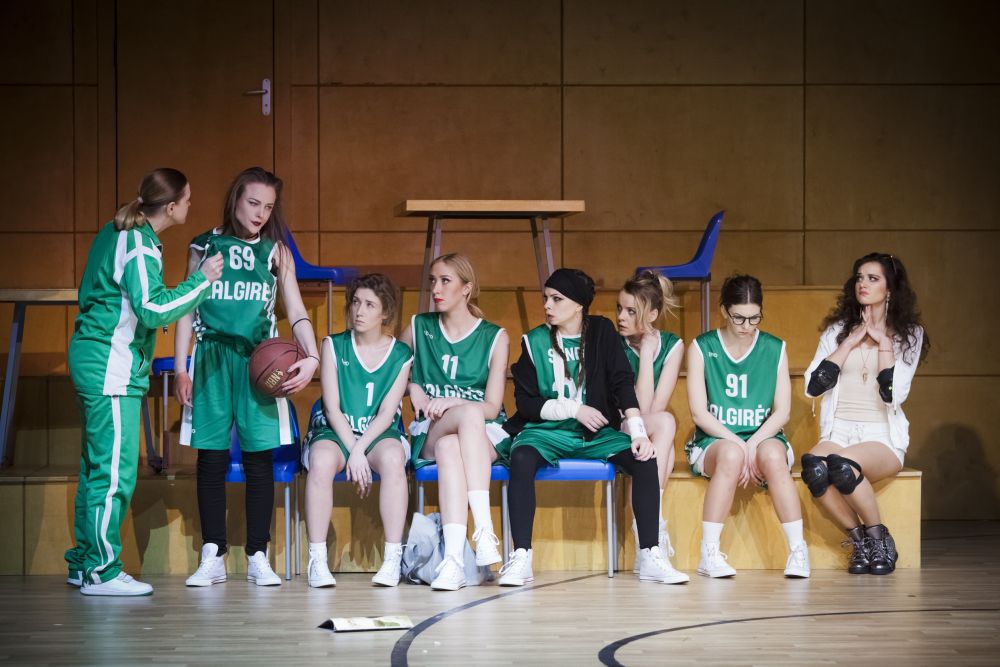 Although Vidas Bareikis (born 1986) trained at the National M.K. Čiurlionis School of Art to become a professional pianist, after completing it he turned to theatre. He graduated in 2009 from the Lithuanian Academy of Music and Theatre in acting studies, and played in a number of productions by his supervisor Gintaras Varnas. He later continued his studies at the Vsevolod Meyerhold Centre at Moscow Art Theatre, where he chose to study directing.
In 2010, in a search for a different form of theatrical expression, together with some of his course mates, this young director founded the No Theatre movement, which became famous for unexpected theatre actions in public spaces (streets, trolleybuses, the airport, and elsewhere), video recordings of which immediately spread on the Internet. Bareikis has created six stage plays for this company of like-minded theatre practitioners: No Concert (2010), The Telephone Book (Telefonų knyga, 2011), Mr Fluxus, or Charlatans? (Mr Fluxus, arba Šarlatanai, 2012), No Awards (2013), Invisible Monsters (Nematomi monstrai, 2013) based on Chuck Palahniuk's novel, and Albert Camus' Caligula (Kaligula, 2014). In 2013, No Theatre was awarded the Golden Cross of the Stage for new theatrical forms. Their productions have been shown at international festivals in Estonia, Germany Moldova and China.
Over the last few years, however, Bareikis has moved closer to the mainstream: he directed the musical Euro-vision at the Latvian National Drama Theatre (2014), Shakespeare's Hamlet at Kaunas National Drama Theatre (2015), and Berthold Brecht's The Good Person of Szechwan (Gerąjį žmogų iš Sezuano, 2015) and Mindaugas Nastaravičius' Choice (Pasirinkimas, 2016) at the State Youth Teatre in Vilnius.
In 2015, Bareikis began to teach at the Lithuanian Academy of Music and Theatre. He organised an acting course, and promised that the young actors will become 'the fresh blood of theatre' to revive the activities of No Theatre.
Not only is Bareikis a director, he is also a famous musician in Lithuania. He was the founder of two popular but already disbanded bands, Suicide DJs and Strongly Differently, and performs frequently as a solo artist.
His latest production, Žalgirės (2017), at the Kaunas National Drama Theatre, is based on a play by the Lithuanian playwright Gabrielė Labanauskaitė. It tells the story of an LGBT amateur women's basketball team who want to participate in the world's first women's amateur basketball championship. The nine women in the play represent different problems in society (homophobia, domestic violence suffered in silence, a fear of commitment, running away from oneself, etc). The fact that the play is a comedy allows it to present less acceptable themes to the public more easily.