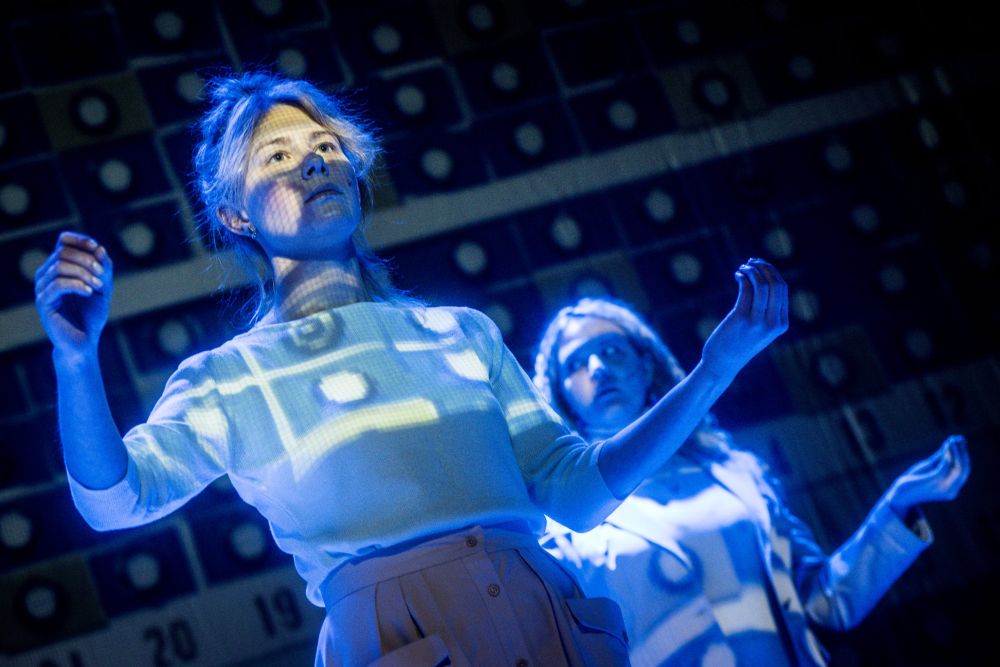 The film and theatre director Jonas Tertelis (born 1986) was accepted to study business management at Vilnius Gediminas Technical University, but dropped out after the first year in order to start a television directing course at the Lithuanian Academy of Music and Theatre. He gained a BA in 2009, followed by an MA in 2011. Tertelis has created seven short films; he also leads educational film workshops, and is founder and chairman of the board of the Association of Cultural Managers, established in 2014.
Tertelis first appeared in theatre as a video artist: he created videos for ten stage plays. He usually collaborates with the directors Agnius Jankevičius, Vidas Bareikis and Olga Lapina.
Tertelis' directorial and play writing debut was the one-act play Yesmooncan (2014), created for the Arts Printing House programme for the debut production Open Space. Four productions directed by Tertelis are currently being shown in various theatres. He directed a play for children Old Man Bones on the Iron Mountain (Kiaulinis senis ant geležinio kalno) based on the illustrated children's book by Birutė Žilytė, a graphic art classic and a laureate of the Lithuanian National Prize for Culture and Arts, followed by the documentary theatre play Green Meadow (Žalia pievelė), in collaboration with the German director Kristina Werner in 2017. In his latest drama project, he sets out on an in-depth exploration of the topicalities of the problematic region of southeast Lithuania (premièred on 22 March 2018).
Tertelis has received the Golden Cross of the Stage award three times: in 2011 as a member of the creative team together with the No Theatre company behind Mr Fluxus or Charlatan; in 2017 as part of the creative team responsible for the production at the Russian Drama Theatre of Lithuania of Code: Hamlet; and for Old Man Bone on the Iron Mountain (Kiaulinis senis ant geležinio kalno), which he directed, which was recognised as the best play for children.
Green Meadow (Žalia pievelė), tells the story of the closed Ignalina Nuclear Power Plant, the people who worked there, their families, and other inhabitants of the town of Visaginas (Lithuania). The play is based on real life stories told by real people, which were collected, recorded and woven into the fabric of the performance by Rimantas Ribačiauskas, Kristina Savickienė, Tertelis and Werner, the authors of the concept and the text. The stories and life experiences are told not by actors but residents of Visaginas themselves, ten actual people who are brave enough to go on stage. The play speaks about the choices that everyone makes on a daily basis, and how these choices make up the destinies of a city, a country, Europe, and the world. It also raises the complex question of the safety of nuclear power.