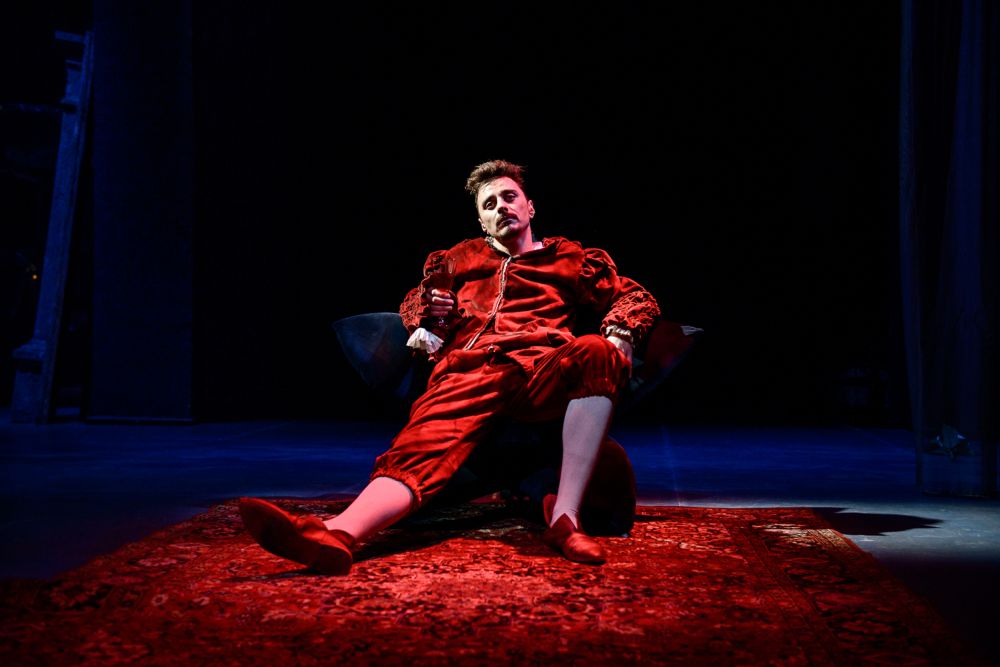 The young director Gabrielė Tuminaitė (born 1983), who works permanently at the State Small Theatre of Vilnius, has already created ten stage productions, and has embodied as many theatre roles.
Tuminaitė studied cultural history and anthropology at Vilnius University between 2001 and 2004, but gave up in 2004 to study directing at the Lithuanian Academy of Music and Theatre, where she received a BA in 2008, followed by an MA in 2010. In 2008, together with her course mates, she organised the first Tylos! (Silence!) festival for emerging theatre, which later became an annual and international festival. Tuminaitė has been running the festival until now.
This director likes to tackle forgotten texts, or works that have not yet been discovered, so her repertoire consists of both classic Western and Lithuanian works, as well as contemporary Lithuanian writing. She has staged productions at the Klaipėda Drama Theatre, the Lithuanian National Drama Theatre, and Moscow's Sovremennik theatre. She has created five productions at the State Small Theatre of Vilnius.
In 2009, Tuminaitė received the Pravda youth magazine award for the best debut directorial work. In 2012, she was a winner of the award of the Lithuanian National Drama Theatre's national dramaturgy festival Versmė, and the same year she was recognised for her directorial work at Rimas Tuminas' first Vasara international theatre festival in Druskininkai.
Tuminaitė's latest work Fantasio (Fantazijus, 2017), based on a play by Alfred de Musset, is a comedy that ends sadly, or a drama with a happy ending. Live music by the band Kabloonak is played on stage, while the choreographer Raidas Petrauskas has enriched the production with elements of the vogue dance style.