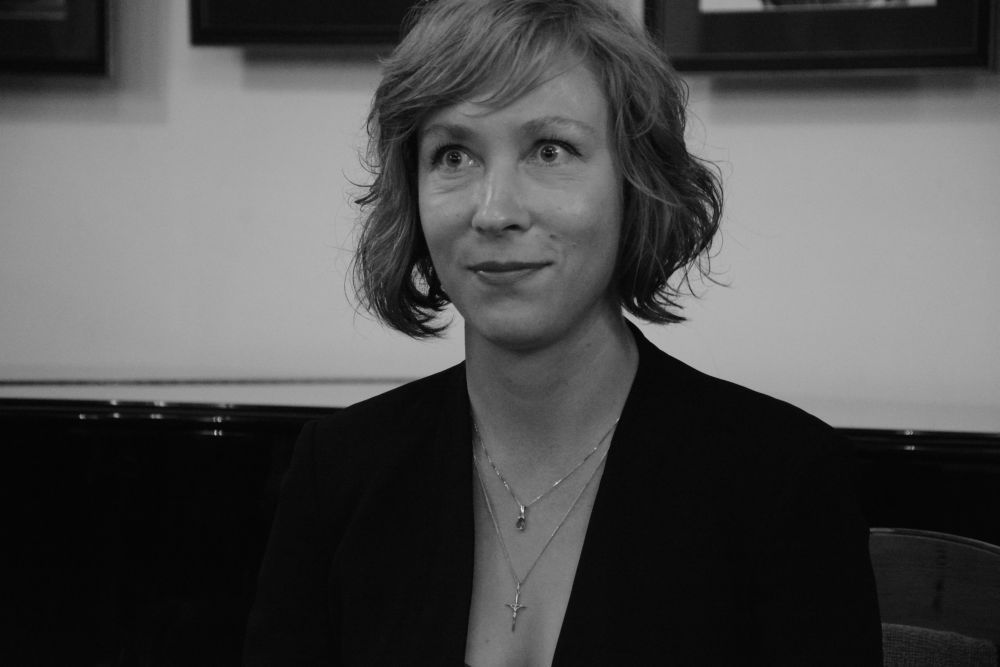 Agnė Žagrakalytė (born 1979) made her debut in 1996 and was already acknowledged as a promising writer, even before publishing her first book Išteku (I'm Getting Married, 2003). As a poet, she is very feminine, although she has conflicting feelings about being called a feminist. Womanhood, including, but not limited to, female sexuality, is the most prominent theme in her poetry, but it is explorative and reflective, instead of declarative. She is probably the most fun-loving Lithuanian poet and her writing is always witty and ironic, although sometimes it veers towards black humour, sarcasm and cruel mockery. The woman of her poems is a very sensual, physical creature, who is in tune with her surroundings, but also highly competitive towards women, and who playfully torments men.
Žagrakalytė was trained as a teacher but worked mostly as an editor of cultural publications and publications for young people. Since moving to Brussels with her family, she has been a full-time mother but she has continued to write. Her second book of poetry appeared in 2008, and her third in 2017. Her poems were published in 2010 in an English collection entitled Artistic Cloning (translated by Jonas Zdanys), and she has started writing short essays for the Lithuanian cultural press. She has so far published two novels.
Eigulio duktė: byla F 117 (The Forest Ranger's Daughter: Case #F117). Vilnius: Tyto alba, 2013. – 573 p.
Žagrakalytė's first novel is huge. It is also an impressively researched work. Žagrakalytė basically tells the saga of her own family, spanning almost 200 years. At the core of the novel is Juozas Žagrakalys, a real-life lawyer and cultural figure of interwar Lithuania. The novel contains bits and pieces from his diaries and literary efforts. The "forester's daughter" of the title is another real-life public figure and the object of Juozas' affection, Antanina Čeilytkaitė. The what-ifs and what-might-have-beens of their story are beautifully intertwined with the major horrors and devastations of the 20th century history, like a vine around an apple tree. And apple trees are very important in this book. One can actually smell apples while reading.
---
Selected translations
French: Coeurs ébouillantés: dix-sept poétes lituaniennes contemporaines. Paris: L'Harmattan, 2012
English: Artistic Cloning. Chicago: Virtual Artists Collective, 2010
Six Young Lithuanian Poets. Vilnius: Vaga, 2002