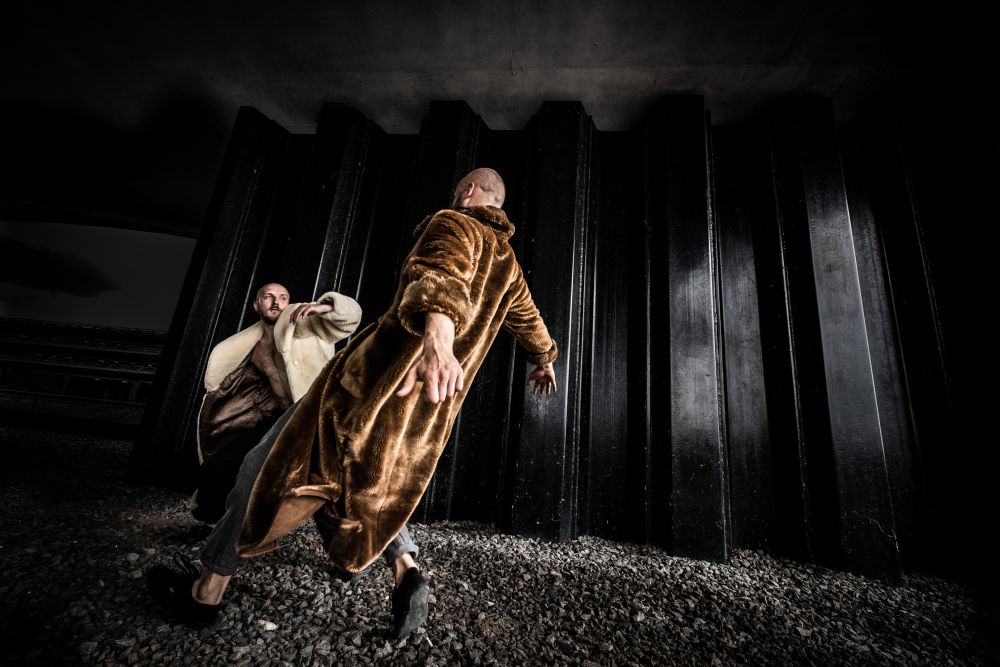 The dancer, choreographer and teacher Marius Pinigis (born 1986) studied political sciences at Vytautas Magnus University, from which he graduated in 2011 with an MA in diplomacy and international relations. He learned dance at the Aura studio dance theatre in Kaunas, and perfected his dance technique at seminars in various countries in Europe. Between 2009 and 2014, Pinigis was a permanent member of the Aura troupe, and played in over 20 dance productions with the theatre. Over the last few years, he has been working as an independent dancer and choreographer, and teaching dance-related subjects at Vytautas Magnus University, where he established a dance laboratory. In addition, he is responsible for promoting dance in Kaunas, the second largest city in Lithuania, and actively participates in various processes developing the cultural scene in the city.
Pinigis has created four dance productions. As a choreographer, he never works alone, choosing instead to create shows with partners. Probably his most acknowledged work was the male duet ID: D&G, which he created in collaboration with the dancers and choreographers Mantas Stabačinskas and Vilma Pitrinaitė. The title makes an allusion not only to the famous fashion house, but also to the pilots Darius and Girėnas, Lithuanian national heroes, who were among the the first to fly across the Atlantic, before tragically crashing. The production (g)round zero that he created several years later is also a male duet.
Pinigis has twice been a recipient of Fortune, the highest Kaunas professional theatre award, in 2015 and 2016, and he was named dancer of the year by the Contemporary Dance Association (Lithuania) in 2015 and 2017.
For the production (g)round zero (2016), two dancers from Kaunas with the same name, Marius, joined creative forces. Marius Paplauskas comes from street dance, and Marius Pinigis represents contemporary dance. It is not difficult to recognise the references in this show to films such as Rocky, Terminator and Baywatch, and figures such as Bruce Lee, Muhammad Ali, Michael Jackson, Jimi Hendrix, and other real and fictional heroes from popular culture. The duet danced by Paplauskas and Pinigis is an intense and energetic duel. The dancers seek to test their own and each other's physical and plastic possibilities to the maximum, and they do it with pleasure and inexhaustible passion.