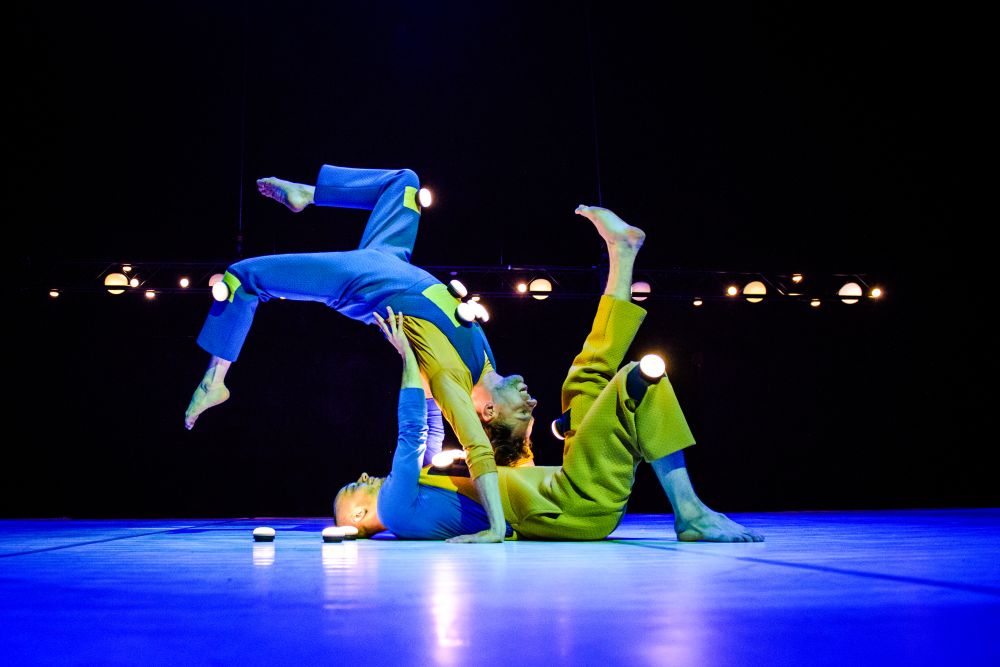 The choreographer, dance educator and social sciences PhD Birutė Banevičiūtė (born 1967) has put on over 20 contemporary dance performances for children and adults, and has created choreography for stage plays.
Banevičiūtė studied at Vilnius University, where she qualified as a biology and chemistry lecturer in 1990. She also studied a wide range of contemporary dance techniques, improvisation and composition, and dance education, in the USA, the UK, Austria, Italy, Holland, Germany, Sweden, Poland, and at various seminars in Lithuania. In 2009, Banevičiūtė defended her PhD thesis in social sciences (education studies) entitled 'Developing Dance Skills in Early Adolescence'. She has been teaching at the Lithuanian University of Educational Sciences since 2006, writing articles on issues of dance education, and giving seminars for dancers, dance teachers, and choreographers in Lithuania and abroad.
In 2007, Banevičiūtė was the first dance professional in Lithuania to create professional contemporary dance performances for children. She founded the dance theatre Dansema, and still works as its artistic director. The only professional contemporary dance theatre for children and youth in Lithuania, it creates work for different age groups, and even for babies. There are currently five dance performances by Banevičiūtė in the theatre's repertoire, created specifically with little members of the audience in mind. The theatre often tours in Lithuania, and has attended festivals and performed on stage in Estonia, Latvia, Germany, Poland, the UK, Sweden, Denmark, Belgium, Holland, Croatia, the USA and China.
The latest work by Banevičiūtė is the dance performance Šviesiukai, which translates as 'Little Lights', for babies and toddlers under two years old. Little Lights stands for small sources of light that attract the attention even of babies, and also for the stage lighting crew. Led by the dancers, little participants can explore sources of light and themselves through light.